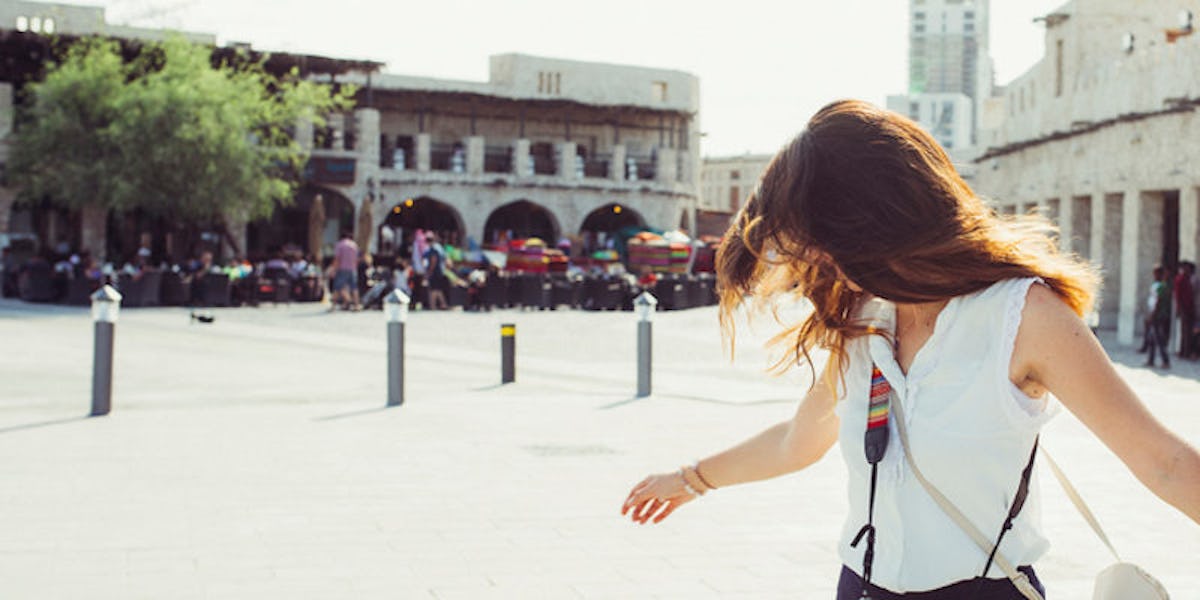 7 Ways To Go On The Eurotrip Of Your Dreams Without Breaking The Bank
Your first time traveling to Europe can be very intimidating, especially if you're planning to visit multiple cities.
Let's face it: Going across the Atlantic ocean doesn't happen every day, so you want to take advantage of your trip and visit more than one city.
Whether you're a student working part-time or a professional working full-time, saving up enough money to go to Europe can be very difficult and expensive.
Here are some tips that will help you have an enjoyable vacation and save some bucks as well:
1. Find plane tickets.
Be very flexible about the dates on which you want to travel. You can find cheap tickets in the middle of the week because most people fly out on either Monday or over the weekend.
Try to travel after a major holiday. Most airlines lower their rates and offer special promotions during this time. Flights very early in the morning and very late at night tend to be cheaper as well.
Be flexible with your destination.
Sometimes, flying to a secondary airport is cheaper than flying to the main airport. For example, if you go to London, it might be cheaper to fly into London Southend Airport, rather than Heathrow Airport.
If you're going to multiple cities, find the destination that is cheaper to fly to from home.
For example, if you are going to multiple cities in Italy, it might be cheaper to fly to Milan than Rome. You can always find cheap transportation from city to city once you're there.
Sign up for airline reward programs.
Another great thing to do is to use your rewards credit card for everything you buy on a daily basis.
Start tracking flight prices months before your trip, see how much the prices go down after a major holiday and set a price goal.
2. Travel from city to city.
Once you've arrived in Europe, it's easy to travel from city to city. There are tons of cheap European airlines like Ryanair and EasyJet that will get you anywhere in Europe for a very low price.
Another great way to get around is to travel by train.
There are many high-speed trains that will take you anywhere in Europe, including the United Kingdom.
But be aware that plane tickets are so cheap sometimes, it can be more convenient to travel by plane. However, this of course depends on your destination.
If you're traveling by train, make sure to buy your tickets once you get to Europe. Don't buy them in advance from an American website.
Most third-party websites will charge you a booking fee.
3. Here's the scoop on currency exchange, ATMs and credit cards.
As a rule of thumb, never exchange currency at the airport. Be prepared and exchange currency before you leave for your destination.
Shop around for the lowest rates and call places before you go to make sure they have the currency you're looking for. Don't exchange too much money. Only exchange enough to get you around the first couple of days.
Call your bank and ask what the fee for using an ATM abroad is.
Some American banks have "sister" banks abroad that won't charge you fees for withdrawing money.
Also, call your credit card company and find out if it charges any fees for using your card abroad. Many will not charge you any fees for using it abroad, and will calculate your purchases at the current exchange rate.
Be smart with the things you pay for with a credit card and the things you pay for with cash.
If you're at a restaurant or any other venue where you can pay with a credit card, use it.
Save your cash for other places where you can't pay with card.
4. Hotel, hostels Or Airbnb?
When you're looking for a place to stay, always check hostels and Airbnb before you start looking at hotels.
It all depends on your circumstances and destination. If you're traveling alone, I would definitely suggest a hostel or CouchSurfing. Many hostels are super friendly, and this gives you the opportunity to meet people who are traveling as well.
Many hostels have a safe box available for free, where you can leave your valuables behind without having to worry about the safety of your belongings.
Make sure to check the reviews about the hostel before you book it. Most hostels are very secure and safe, but some are not.
If you're traveling with friends, I would definitely recommend renting a house through Airbnb and splitting the cost with your friends.
Most houses have fridges, washers and dryers, which is very convenient. Also, most hostels and Airbnb have free WiFi included.
5. Stay connected.
If you have a smartphone, make sure to call your carrier to unlock it. Most carriers do this for free.
When you travel to Europe, you can buy a local SIM card. This is cheaper than using your American carrier on roaming.
If you don't want to spend any money, take your unlocked phone and use it only with WiFi connection.
Most places in Europe offer free WiFi, including restaurants, coffee shops and even some museums.
6. Use the transportation inside the city.
Most urban cities in Europe have underground trains, which is the main form of transportation.
Buy a weekly pass. It will save you a lot of money.
Remember: You are a tourist. You will be out exploring the city a lot, so you will take great advantage of the pass.
Ask for a student discount.
Underground transportation closes at certain time, and it may not be safe for a tourist to be out late. If you are going out partying, just take an Uber back to the hotel.
For example, in London, Uber is a very popular way to get around. It is way cheaper than taking a taxi.
Some cities such as Rome and Paris have banned Uber, so you might have to look for other forms of transportation. A taxi should be your last resort.
7. Try some sightseeing and touristy venues.
Don't be scared to grab a map and explore the city on your own. Walk around the city and discover things at your own pace.
If walking is not your thing, rent a bike.
Cities like Amsterdam have bike lanes in every street inside and outside the city. They offer bike rentals for as low as 17 euros for eight hours.
If you want to visit a museum or monument, always ask for a student discount. Even if you don't have your student ID, the museums will give you the discount if you look under 26 years old.
Some cities like London have free museum entry. If you want to do a tour, ask around. Look for students who give free tours and work for tips.
Wherever you decide to go, always research and look into all your options. Always carry your student ID or military ID, and always ask for discounts.
Don't be scared to ask.
Talk to the locals. They know the best places to go and can give you insider tips.