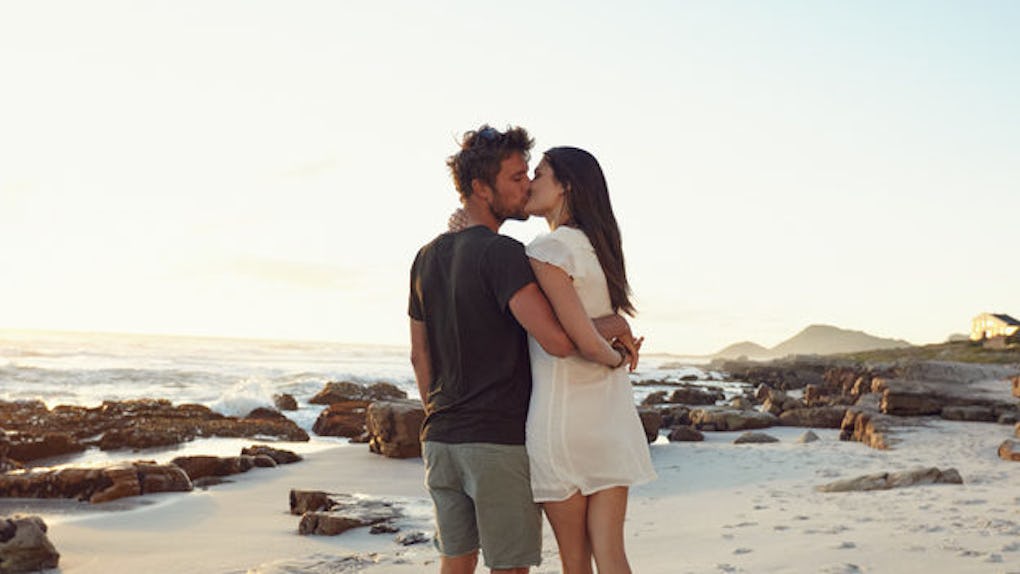 Jacob Lund
Your Complete Guide To Visiting Brazil In 2014
With the World Cup just around the corner, Brazil is looking like the hottest destination for summer 2014. And with the prostitutes already getting English lessons to cater to the heavy American market that is sure to flood the streets, is there much more reason why you shouldn't be planning your trip today?
If gorgeous beaches, amazing food and beautiful women aren't enough motivation for you to start gearing up, then you really ain't sh*t. The only question is: will you ever decide to return home after visiting this paradise?
While it seems like a great time, filled with different sorts of adventures and experiences, remember that it's all about the planning. Coordination is key and when planning your trip to the beach city of Rio De Janeiro, it's vital to make the necessary precautions.
Don't be a pedestrian and show up uninformed. Know where to go, what to do and, most importantly, how to do it. Assure yourself that this is the trip of your lifetime. Even if you don't make it to the World Cup itself, there is still a ton of things you can engage in. Just don't f*ck it up.
Must wear (for women): Fio Dental
Sure it may just be a thong to some, but in Brazil, it's a culture. If you're a lady, don't even dare to show up overdressed in a pair of panties. Fio dental literally derives from the word dental floss and you can see why.
Sure your cheeks will be exposed, but this allows for some great sun distribution on dat ass. The last thing anyone wants is a pale booty. And it's because of these that you won't find any of those in Brazil. When in Rome... right?
Must wear (for men): Body armor
While Rio is a beautiful city, it has its fair share of crime. It's always best to stay close to the tourist attractions and far from the inner city and violence-stricken spots.
If you stray too far, don't be surprised if you get jacked. The level of poverty in some areas is so high that locals resort to these means of survival. Let's just say if you see 12 year olds with semi-automatic machine guns, you've gone too far. Wearing a bullet-proof vest could very well save your life.
Must bring: Cash for the cops and other illegal activities
Whenever you go south of the border, expect to get into some sticky situations. Police and law enforcement try to take advantage of tourists, so make sure on top of regular traveling money, you have some bread to pay them off. If need be.
You never know what you're going to get into during the night either. Want to watch a cock fight or participate in a gangi bangi? Make sure you add this to your budget.
Where to stay: Sofitel Rio de Janeiro Copacabana
If you're going to Brazil for the first time, you might as well stunt. So book your reservations for the Sofitel Rio de Janeiro Copacabana. This is truly the pinnacle of luxury hotels in the country and any high-end escort would clamor to get back to your suite.
With balconies in every room, you will enjoy stunning views of the Copacabana beach and Sugarloaf. Not to mention that this hotel is all-inclusive -- with beach service, 2 pools and award-winning cuisine. But who cares about any of that when you will be spending the majority of your time with a whore in your room?
Where to eat: Porcão
If you have never experienced some classic Brazilian cuisine, you are missing out. Not only is it a carnivore's paradise, but it's literally a buffet every damn time.
Choose from many different cuts of beef, pork, mutton and chicken served on spits directly at your table at this Ipanema barbecue restaurant popular with celebrities. Seafood is also offered. You can't go wrong!
Beach to visit: Ipanema, Zona Sul, Rio de Janeiro
Surrounded by two mountains, it doesn't get much more scenic than this. If you love seeing half-naked and fully naked women walking around with fat asses, then look no further. During the summer, expect it to be full of life with carts of food going around. This spot is a must visit.
Must do: Be a part of the live studio audience for Miss Bum Bum
Just watch this and be amazed. A must-see to believe.
Club to party at: Baronetti in Rio
As well-seasoned veterans of nightlife from around the world, one of the greatest conquests you'll ever find just might come from Baronetti (Rua Barão da Torre). Perhaps one of the busiest nightclubs in Brazil, the modern and stylish setting provides a setting for hip hop and house. Just remember, if she can dance, she can f*ck.
Dance to try: Serra de Bunda
Go to: A Termas
Don't let this massage parlor/strip club front fool you. While you can receive both of these services, these girls are here to f*ck you. This is essentially the red light district of Brazil.
The last place you want to be searching for a smash is on the street corner. Looking for some big booties to smang? Look no further. These girls know what they're doing.
Must bring: A friend to bang all of the fat chicks and trannies
While there are tons of beautiful women for you to choose from in Brazil, be wary of trannies. They are prevalent all throughout the country, so make sure that you bring a buddy who is down to do the dirty work. Refer to his role as "special ops," so that he feels entitled and important.
But make sure you choose wisely. Not everyone is foolish enough to fall for this tactic. Make sure you choose a Grade-A f*ckboy. If he already bangs fat chicks, then you know he's the man for the job.
Oh yeah... and try to make it to the World Cup if you can