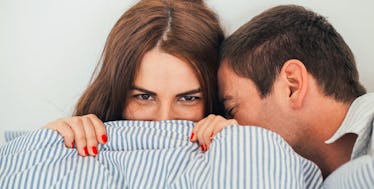 Women-Only Restaurants Where Men Are Not Allowed Are Now Opening Worldwide
Stocksy
The latest trend in dining all over the world including Dubai, Las Vegas, London and Zhengzhou, China is women-only restaurants, where men are not allowed.
What may seem like an unfairly exclusive establishment (especially if it was the other way around) has become the norm in various cities around the world, as steakhouses and beer-tasting clubs in London are mainly female-oriented.
The latest eatery to cater to the fair sex is set to open next month in London's Soho area, as The London Evening Standard reports that Sofakingcool on Frith Street will reopen as KC'z Bar on February 1st as a women's-only restaurant.
Is it wrong to prevent an entire sector of the population from going to an establishment based on a factor they cannot control? How is this not sex discrimination?
James Gilbert | Elite.