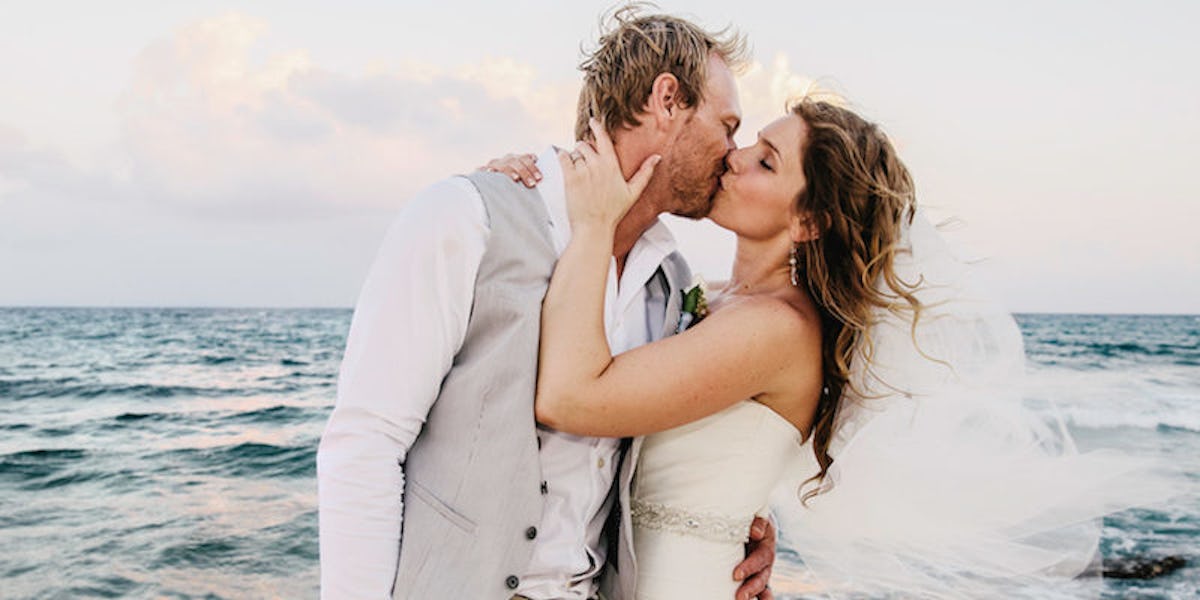 Save The Roast For Grinches: 10 Reasons To Go Vegan This Holiday Season
Stocksy
Before I get into how I eliminated meat and dairy from my diet, I need to be honest with you: I am wildly salivating for a crispy chicken and bacon sandwich smothered in cheddar cheese.
But, then, I remember, these carnivorous cravings are normal when starting to embrace veganism. My recent discovery into the green world of veganism has inspired me, a born carnivore, to try eating solely plant-based foods, to see if the diet made differences on my overall wellness.
I figured now is the best time to start, considering it's the most food-filled time of the year.
In this seasonal clump of sugars, calories and hibernating on couches, it's not a shocker that we gain weight, lose energy and believe that if we don't hit the gym constantly, we'll never get rid of that extra pound -- and that's just from the cake.
It's important to know that I'm not a health freak or a holy roller; that's not why I decided to try veganism for the holidays.
I just love feeling happy about myself, which means feeling good on the inside and out, and I believe going vegan for a while will only enhance those feelings.
Here's why:
1. Meat, your new belly bump… whether you're expecting or not.
Meat sits in your stomach for days before passing through your system, literally a three- to five-day food baby waiting to be released, only you'll be the one crying.
And, in this meat-full birth, symptoms such as heartburn and gastroparesis (when your stomach can't empty food normally) can occur.
I come from a family of Italians and Puerto Ricans who love their meat. This year, meat will still be at the table, but due to a few family members who recently developed high cholesterol, the family agreed to incorporate vegan dishes into the mix.
The best part of this transition is that any meat lover's dish can be turned into a vegan sensation. Philly cheese steaks, BLTs and burritos all have vegan alternatives.
Cindi Avila, vegetarian chef (@ChefCindi), says:
I love taking typical meaty hors d'oeuvres and giving them a vegetarian spin; my guests don't even know the difference. Veggie Patch's meatless meatballs are my go-to this year to substitute Swedish meatballs, super quick and delicious.
2. Meat and dairy are not cancer warriors, like plants.
According to the American Cancer Society, people who eat plant-based or vegan diets are about 40 percent less likely to develop cancer than people who have diets high in animal products.
Plant-based diets are overall healthier, and contain less saturated fats and cholesterol and more fiber, vitamins, minerals, antioxidants and other phytochemicals (plant chemicals) than diets that incorporate meat.
Even if families can't part with the holiday ham, including more plant-based dishes on the dinner buffet can make for a healthier holiday.
Inge Bothma, lead instructor at Natural Epicurean Academy of Culinary Arts says:
When someone says 'I could never give up meat,' I reply 'I could never go back to all the symptoms I had: indigestion, high blood pressure, migraines, sinus problems, hormone imbalance and acne!'
3. Animals suffer.
Animals exist miserably on factory farms. They're cold, caged, crammed, slit, beaten and mutilated. Cows, chickens, pigs and more often develop illnesses due to factory farm conditions and nothing is done about it.
Even with the illnesses, they're still considered for profits. Meet your meat before you eat it. Owner of Blossom Du Jour, Pamela Elizabeth says:
When I decided to open up Blossom Du Jour and my other vegan restaurants, I did it to help have a positive impact on the environment, people's health and, of course, animals. Even if people don't know anything about vegan food, I encourage them to give it a chance during the holidays.
4. You transform into a lazy, sluggish sloth… not the cute kind.
Since it's already cold outside, we don't need another excuse NOT to get moving.
Meat and dairy weigh you down, and since the holiday spirits already have that covered, it's only good to make a balance.
Karena Wu, a physical therapist at ActiveCare Physical Therapy says:
Often times, guests will eat too much and not want to dance! At parties, I always try to feed my guests with foods that give them energy. Veggies dipped in a healthy dip, like Tribe Hummus, are my favorite party snacks.
5. You crave drunk food and being drunk constantly.
Foods that are high in fats and calories cause mega cravings for sugars and alcohol because of their high sodium content. Avoiding meat and dairy means avoiding all the fats and extra calories that make you crave, then cringe.
Rachel Zierzow, chef at the Natural Epicurean Academy of Culinary Arts, suggests:
On top of eliminating meat and dairy, I eliminate sugar and alcohol, especially the foods that make me crave sugar and alcohol.
6. Your green needs are not satisfied.
Greens need to be eaten, and not enough of them are served during the holidays. Show the greens some love and arrive early to your holiday parties. By doing that, you get more of the hors d'oeuvres, which, unlike the dinner buffet, is where you'll find most of the meatless and dairy-free options.
To avoid dairy, pass on the creamy dip and create your own dip using vinaigrette. -- Mark Bailey, private chef in New York City
7. The health of the environment and Americans suffer.
Each bite of meat consumes an unreasonable amount of resources and each glass of milk is a shallow version of the milk our great grandparents had on their table. Eliminating meat and dairy will vastly improve our planet and our health.
Rich Goldstein, owner of the Natural Epicurean Academy of Culinary Arts, says:
In the US, virtually all of the meat and dairy products we consume come from factory farmed animals, damaging our environment and providing a harmful component of our increasingly health threatening 'standard' American diet.
8. Meat and dairy do not cater to every guest.
Meat and dairy do not cater to guests who are vegan or lactose intolerant. Be mindful of what your guests can't eat and always ask about food preferences and allergies.
Try serving vegan and non-vegan treats at a family or friend get-together, and see if they can tell the difference. Quinn Ventura, pastry chef at Blossom Bakery, says:
Vegan pastries are my specialty and I always advise people that it's a good idea to avoid dairy in holiday desserts, especially when throwing a party. Why? All your guests can enjoy it. And the trend that has people putting bacon on pastries? Forget about it. Lots of guests will want to avoid pork products, so why make something that only part of the party can enjoy?
9. Dairy makes you look and smell worse.
Dairy has been linked to poor respiration, bloating, gas, skin issues and more. When you're seeing people over the holidays who you might only see once per year, you want to look and feel great!
Celebrities such as Beyoncé, Jay Z and Jennifer Lopez took the 22-Day Vegan Challenge, aiming for an overall healthier lifestyle.
Beyoncé, 33, and Jay Z, 44, began the challenge in December of 2013, and to this day, they remain vegan. Jennifer Lopez accepted the challenge in early 2014 before the Billboard Music Awards, and the 45-year-old is more smokin' than ever.
I stopped eating dairy and it's only made me feel more radiant. -- Sarah Gross, owner of rescuechocolate.com
10. You stress about needing to work out more.
You're past Thanksgiving and Christmas, and all you're thinking about is how you force-fed yourself frosting and how you went ham on that ham. Now your holiday just went from merry to scary.
First thing you'll probably buy with Christmas money? A gym membership. Solomon Choi, CEO of 16 Handles, says:
I put in one hour of an intense cardio workout prior to holiday parties (morning or afternoon of) so that I'm metabolizing throughout the day.