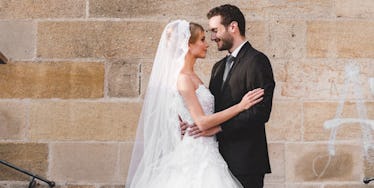 The 20 Things You Absolutely Need To Do At Syracuse University Before You Graduate
College is, without a doubt, the most carefree and fun four (or five) years of your life, so you need to take advantage of every opportunity your campus has to offer. Each university has different traditions to engage in and landmarks to see.
Today, we are going to look at the unique experiences Syracuse University has to offer its beloved and devoted students.
Syracuse, home of the Orange, is one of the more traditional college towns you will come across.
Students from all walks of life attend SU, but that does not stop them from bonding over the Faegan's Beer Tour or getting their business plans ready for the Panasci Competition.
We've compiled a bucket list of the 20 things you need to do before you graduate from Syracuse University.
Check it out:
1. Get Written Up
Of course no one wants to voluntarily get in trouble, but if you have the opportunity to throw the dopest pregame ever, it might just be worth it. If you have not been written up at least once while living in the dorms, you clearly need to re-evaluate your definition of fun. Rules are meant to be broken. Live a little.
2. Buy Beer From Student Choice
The only thing harder than getting into Chuck's freshman year is trying to get alcohol from any liquor store, especially one in the middle of Marshall Street. From trying to act cool, to picking the right beer, to avoiding tripping over the grumpy owners big ass dog, the entire process is a nerve-racking, yet an exciting adventure.
Avoid the popcorn at all costs. It may be free, but it's not worth it. Also, if you can make the grumpy owner smile, you win!
3. Try To Get Into A Frat Party
During freshman year, you'd think that some of these frat parties are as exclusive as the world's most popular clubs, judging by the amount of "security" at their doors. If you aren't a girl, let me give you a piece of advice: don't bother, unless you have at least a 3:1 ratio. Even then, you might be beat. If you're fortunate enough to one day join a frat, you'll enjoy being on the other side.
4. Eat At Dinosaur Bar-B-Que
The very first Dino Bar-B-Que was opened in downtown Syracuse in 1988. Since then, this has been the go-to spot for the best BBQ in all of Syracuse. One "Tres Hombres" a day will keep the doctor away.
5. Smoke A Blunt In The Graveyard
What better way to meet the fellow stoners of Lawrinson, Sadler, Day and Flint than to take a trip over to the graveyard? Sure, it's a little creepy to blaze next to a bunch of dead people, but hey, you're getting tomb-stoned!
6. Go To A Day Party At Castle Court
Every so often, roughly ten fraternities and sororities get together to host a massive parking lot party. There's no telling when it'll happen, but as long as there is a reason to drink (football game, basketball game, nice weather, trying to get some), expect a parking lot party to go down.
Bonus: When it's cold out, try to get your hands on the "Castle Court Hot Chocolate."
7. Attend The Great New York State Fair
[caption id="attachment_955462" align="aligncenter" width="600"] We Heart It[/caption]
Every year, the Great New York State Fair comes to the Syracuse Fairgrounds between August 21 and September 1. If you want to have fun off-campus, this is the way to spend your weekend. It's also the greatest place in the world to people watch.
8. Have Sex On The Quad
It's the most popular place on campus - why not? Clearly this isn't something you should try during the day (props to you if you can pull it off, though), but pick a night when campus is empty and cross this one off the bucket list.
9. Get 'Dome In The Dome'
It started off as a joke because of how funny the sentence sounded, until one legend went ahead and got some head. This could be one of the more difficult things to pull off on this bucket list, but since when does anything worthwhile come easily?
10. Utilize The Kissing Bench
The famous "Kissing Bench" is located on the side of Hall of Languages. Supposedly, kissing your partner on this bench will guarantee that you two will get married. If you are in the doghouse with your girlfriend, or just trying to close on a prospect, we suggest you take her here for those extra brownie points.
11. Complete The Beer Tour At Faegan's
Every senior should make it his or her duty to get through the Faegan's Beer Tour before the school year ends. Every Tuesday, four different tours take place, and if you complete them, you get your name engraved on the plaque.
12. Have A Conversation On Marshall Street With Big Papi
William Halsey
One of the most famous people residing on the Syracuse University campus is Gertis "Big Papi" McDowell. He can be found right in front of Starbucks on Marshall Street yelling out, "Hey pretty lady," "What's up big papa," and many other compliments that are sure to brighten up your day.
The guy has a lot of knowledge; he's seen Syracuse University evolve into what it is now. Next time you think about giving him a dollar, also give him five minutes of your time and get to know his story.
13. Celebrate Mayfest
This is the school's biggest party of the year. Syracuse University celebrates the end of the school year by hosting this all-day party in Walnut Park and bringing in a big name music artist to headline "Block Party" at the Carrier Dome.
Last year, Ke$ha and Trey Songz headlined the event, while Earl Sweatshirt tore it up as the headliner.
At the end of Walnut Park, the real party is always at Castle Court. With over 1,000 people in attendance for the Red Bull-sponsored Mayfest party at Castle Court last year, it was the most epic party of the school year.
14. Get Laid In A Team Room At Whitman
This is that insane thought that always crosses your mind when you sit down in a team room at Whitman. It may take a lot of convincing, but it can be done. With that being said, don't forget about the team rooms at Bird Library or Newhouse.
15. Go To A Show At The Westcott Theater
It's not often that you get to rage with townies, so take full advantage of it while you can. Just kidding, but seriously though, there will probably be a lot of townies at the show. World-class talent always seems to make its way to perform at the Westcott. Steve Aoki, Dada Life, Tommy Trash and Laidback Luke, to name a few, are all artists that have shut the show down at the Westcott in the past year.
16. Celebrate Chuck's Happy Hour
Chuck's Café opens up at approximately 6PM, and by 6:01, you better believe that Cindy has already handed out a number of pitchers. The bar is much less packed than it is on any given busy night, but realistically, you should stay at the bar through happy hour. By the way, don't forget to sign the wall.
17. Witness Someone Complete The Slider's Challenge
Sliders Burgers and Belgian Fries is home to the Slider's Challenge, which consists of 20 burgers and a large order of fries. You are given an hour to complete the challenge without booting all over the store. There's usually a crowd of 20 to 30 people watching, so be ready for it to get rowdy when someone commences, or finishes, the challenge.
18. Spend A Full Day In Armory Square
Armory Square is home to the cooler bars in downtown Syracuse, not to mention, some of the best food the city has to offer. There are also a ton of boutique clothing shops. Spend a day here to learn the area; it's always good to have fun off-campus. Plus, it's the only part of Syracuse that doesn't look like the ghetto!
Highly Recommended: The Lobster Bisque from Empire Brewery. Bon Appetit!
19. Riot On Marshall Street
This really only happens during the basketball season as we approach the Final Four. Last year, SU made it to the Final Four, and there were already a number of student riots on Marshall Street to celebrate the victories. If you're lucky, you'll be in attendance for one of these riots when the NCAA Men's Division 1 Championship comes back to the Loud House.
20. Make It Past The Tailgate To The Actual Game
Students spend so much time worrying about blacking out as early as possible, they forget why they are even tailgating. The competition is not always the best for the football season, but with the recent induction to the ACC, Syracuse will be competing against top programs in the nation.
Not many experiences at SU beat being courtside at a big game when the Carrier Dome is sold out.
Bonus:
- Witness a frat brawl over a kid's girlfriend - Attend a different formal with a different girl every weekend or if you really kill it, two in one night. (If it isn't over night). - Stand on every elevated surface that you can, in position with where your "house" placement is. (Harry's: Pike side, Sammy side), etc. - Have the greatest castle court Instagram: candid laugh, drink in hand, because no one is on your level.
Want to know a little more about the Orange? Check out the 25 GIFs that perfectly describe attending Syracuse University.