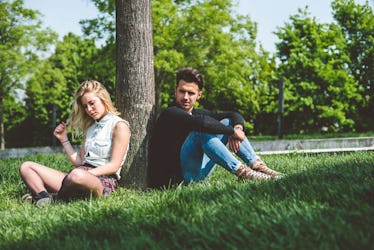 Planning Spring Break? 8 Quick Survival Tips For Traveling Off The Beaten Path
Are you considering traveling to foreign country and feel not so safe about it? Traveling across the globe is one of the most exhilarating ways to learn and feel free.
It humbles a person and gives them a sense of self-reliance. I once read that lack of travel is a common regret people experience later in life -- so I became a major enthusiast.
But, if you're planning to be like me and go off the beaten path, check out some of my tips that could benefit you:
1. Research your destination. Visit the State Department's travel website to get current reports on threats in those areas. Also, check out the CIA World Factbook for information on everything from economics and crime to culture.
2. Tell people where you are planning to go and for how long. Have a Plan B for every situation you may come across and think ahead about what may go wrong.
3. Carry your passport, money, a phone and map with you at all times
4. Carry a "fake" wallet in your pocket that contains some petty cash but put your real cards and cash in your shoe or some other hidden place.
5. Constantly stay alert on public transportation and make sure that any taxis you take are legitimate.
6. Know the location of the United States Embassy and should you come into any trouble, an official for the Embassy.
7. Don't dress too ostentatiously with a lot of jewelry or you may attract the wrong attention. Blend in.
8. Finally, be respectful. You're a guest in another country, so be mindful of being too entitled. Do your best to communicate in their language and abide by their accepted customs.
Above all else, be smart. Obviously, you're just looking for a good time, but your dad probably isn't Liam Neeson, so keep away from potential "Taken" situations.
Top Photo Courtesy: We Heart It