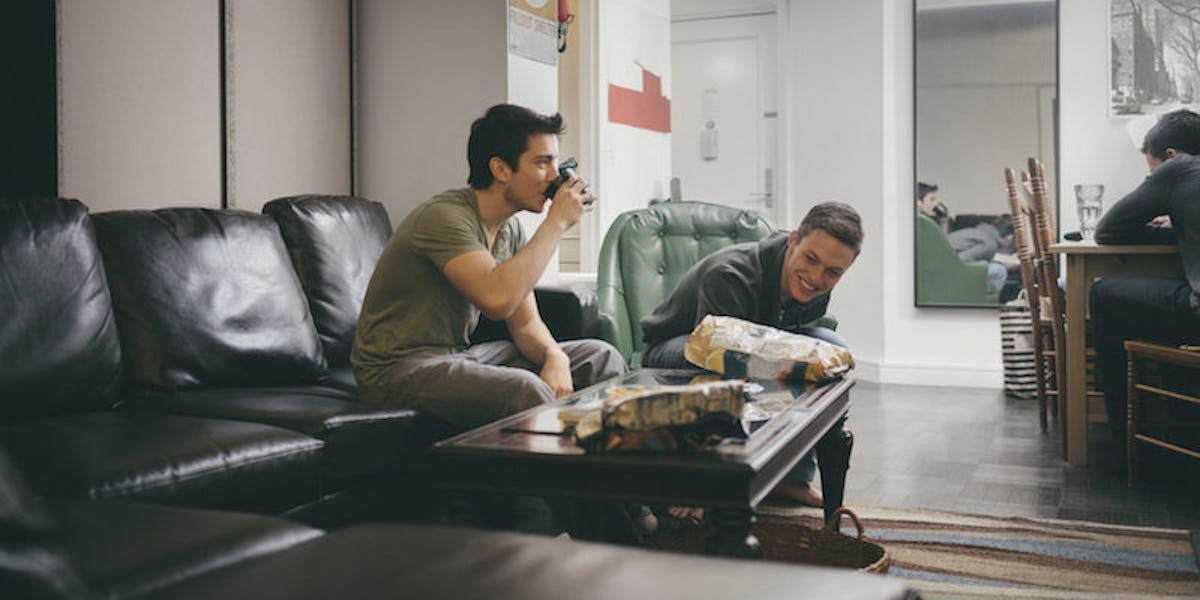 Why Moving To NYC Is The Best Learning And Growth Experience For 20-Somethings
Stocksy
I'm not a New Yorker. I can barely take the subway without breaking into a panic of trying to decide if I'm going uptown or downtown, or sliding my MetroCard the right way the first time.
Coming from a small town, my expectations of living in New York were something of me getting hit by numerous cabs and selling limbs to pay for my life.
Fortunately, so far, the dreams I came here for are unfolding, along with enough eye-opening experiences and memories to last me a lifetime.
The thing about my days is that there's always something new and exciting happening, and it captivates me every time. A small errand can turn into the funniest/weirdest/exciting/scariest moment of your life, and it's the most thrilling feeling.
A walk to Whole Foods can turn into witnessing a protest where traffic is closed off and people are shouting, "F*ck the police!" A quiet night can transform to making friends with "Marilyn Monroe" in Times Square.
A rainy day can change into playing an intense game of chance in a nearby pizza parlor.
Anyone who is ambivalent or nervous about making the switch, but has a genuine curiosity about taking that leap, should do it. If a concern is that you're not fit for NYC, be reassured that if I can do it, anyone can, and it's one of the best decisions I've made thus far.
You have your whole future to buckle down somewhere in the mountains and seclude yourself when you finally decide people suck and animals are better.
Take advantage of your youth and immerse yourself in the chaos now, before you become irritated at the man breathing on you in the subway.
Honestly, at times I question why I even bothered when I see I was charged 10 dollars for a sandwich, or when the Halal man stares me down every day. My love and hatred for the city is something of an intense passion that is hard to describe to anyone who isn't in it.
New York has traffic, smoggy air, tourists, cramped spaces, piercing sirens and honks, and it's expensive as hell. All that being said, it's still by far the best move a person can make.
Getting lost and adventuring truly makes me giddy because there is always something happening and new places to discover. There will always be parks to lounge in, endless thrift stores, coffee shops, museums, farmer's markets, clubs, bars and concerts.
Being in the city is genuinely the best education anyone can receive. On a daily basis, I see mind-blowing things, and, truthfully, most of the time, they aren't pretty.
Occasionally, on my walk to class, I'm catcalled by construction workers, or I'll feel a gentle caress on my back from strangers. Yes, it is scary, but as a woman in the city, I've definitely become tougher.
The best lesson I could pass on is to always be aware of what's happening around you, especially in a place like NYC. This doesn't mean walk around the streets paranoid, holding a can of pepper spray by your side.
If you're drunk, wandering down the street, it's best you don't cuddle with the nice sleeping homeless man or play a round of dodge the cars.
Constantly being surrounded by the rushed craziness usually isn't everyone's cup of tea, but for those who seek adventure, open-mindedness or inspiration, NYC is it.
The eclectic crowds of people remind me that normal isn't normal. Most of the things I'm surrounded with on a daily basis push me outside my comfort zone, giving me the most freedom I've had in my life.
I'm still not a New Yorker, nor will I ever be pro at the subway, but the process of learning the ropes of this magnificent city is something I'm lucky to have at my disposal.
Photo Courtesy: We Heart It