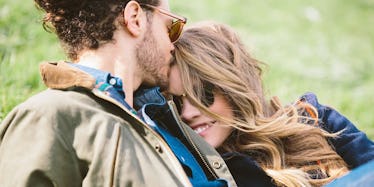 Cannabox, The Care Package For Stoners
Stocksy
It's the greatest thing to happen to weed smokers since weed...
The future is here and it's bluntiful. With the legalization of weed becoming more common, the entrepreneurs of our favorite plant are slowly coming out and making smoking continuously easier. If you live in any major city and smoke the ganja, you should know about the genius of the weed delivery systems.
Only in 2013 can you get eighths delivered to your apartment in a variety of flavors along with baked goods. However, what about when you need a new bowl or want to try some new papers?
Cannabox has offered a genius service in which it delivers weed essentials to your door once a month. That's right, a box of weed goodies delivered straight to your front door. It's the best package you'll ever receive in your entire life.
For twenty dollars a month (or a gram a month, if you think in terms of weed prices), you get a box full of five to seven Canna-gear essentials, which include everything from a new frosted glass Roor bowl, to Raw papers.
Every month they find fun, new and different cannabis related accessories and novelties. Not to mention they partner with both undiscovered and already popular brands for top of the line products.
Oh, and it's the perfect gift for your stoner friends. Imagine on their birthdays an inconspicuous box shows up with everything they need to get high as a kite. Because that's the ultimate birthday gift, isn't it?
Check out Cannabox here, and treat yourself.