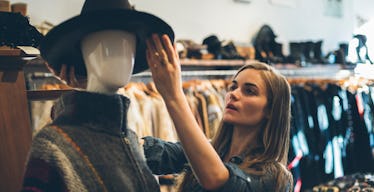 10 Money-Saving Travel Hacks Every 20-Something Should Implement
Stocksy
Everyone has his or her own trusty, money-saving tricks, but there are still plenty of great budget travel tips out there that many don't utilize.
These travel tips will not only make you a much smarter traveler, but also a much more skilled traveler. Check out the 10 tips below and share your own in the comments section!
Buy plane tickets strategically.
Track flight costs and purchase between Tuesday and Thursday. Many airlines release their latest sales to the public late on Monday.
Call before booking rooms.
Before making hotel reservations, call the venue to make sure you can't get a better deal because managers and supervisors have the power to get you a cheaper rate.
There are a few different ways you can go about getting a lower rate: You can flat out ask for a cheaper rate, claim it's for a special event (like an anniversary or birthday) or you can say you're comparing prices to a nearby hotel and mention the other place offered a better deal.
They generally negotiate because a vacant room is worth $0.
Research. Research. Research.
No need to plan out your entire trip, but definitely know what's happening at your destination when you arrive.
Don't be that person who always stays at the Marriott (unless you're racking up massive points); look around and find surprising deals.
Adjust your meal regimen.
Change your biggest meal of the day to lunch because in many parts of the world, like France, lunch reigns supreme. Not only is this healthier for your body, but it's much cheaper, especially when eating out.
There are generally awesome lunch specials that allow you to eat well for half the price. You can also shop at the local grocery stores to avoid eating out in the first place.
Watch your spending.
Set a daily itinerary and cap your maximum spending. Write down every single item you buy, no matter how trivial it seems, to help keep track.
A really good way to go about this is with Nomadic Matt's Trip Saver app, which allows you to enter your purchases to automatically know if you are spending on or off track.
Only buy what you need.
Do you really need another shot glass that says "Florida" in Comic Sans? No, you don't.
Also, carry a water bottle and fill it up wherever you go, rather than buying it at pit stops.
Take public transportation.
Even though it may seem like a daunting task to learn a public transportation system in a new city, it's not so difficult.
Paying for taxis adds up quickly and is a total waste; taking public transit or simply walking will contribute to your travel experience.
Avoid all things touristy.
The cheesy tourist activities can be a lot of fun, but they aren't so fun for your money, which is spiraling down a never-ending drain. The prices around everything touristy are so jacked up for no reason.
Try hostels.
Hostels are a great alternative for hotels when traveling overseas. They tend to cost a fraction of the price and can be truly awesome experiences.
Try using Hostel World to find them and check out the reviews section before making reservations.
Don't be shy.
If you have any questions, be sure to ask locals. If you are unsure about how to tip in a country, ask the people eating next to you. If you are looking for a great bar, ask passersby. Generally, people are more than willing to help you and you may be surprised by what you find.
Opening up a little and trying to communicate with others can end up saving you a lot of money.
Photo Courtesy: Tumblr