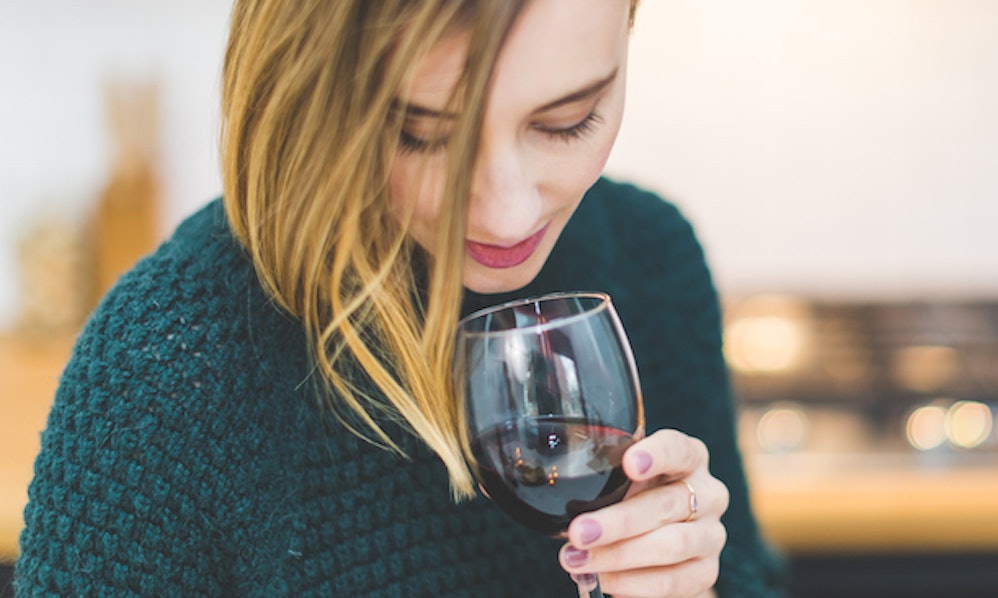 Pexels
Birthday Gift Ideas For The Friend Who Loves Wine
If you and your best friend both love wine, odds are, you've made it a crucial part of your friendship.
Between watching The Bachelor with a pint of wine ice cream, to sharing your fave bottle of rosé on wine Wednesday, it's safe to say the ultimate wine friendship deserves a gift to mark the occasion.
If wine is your BFF's go-to drink, you seriously can't go wrong with one of these presents when her birthday comes up. She'll get a kick out of any of them... and you bet she'll put them to good use.
If your bestie is all about that wine o'clock lifestyle, here are 10 of the best, most affordable presents to get her for her special day.
1. Mood-Reader Wine Glass
Whimsical Gift World Funny Wine Glass, $18, Amazon
This classy wine glass is sure to make her laugh, because it's #relatable AF.
2. Cordless Wine Opener
Oster Cordless Electric Wine Bottle Opener, $17, Amazon
Your partner in crime will never have to search for her wine opener again once you gift her this countertop-friendly electric wine bottle opener.
3. Cooling Wine Glasses
FREEZE Cooling Wine Glasses, $17, Amazon
If your bestie prefers her wine chilled, you can't go wrong with this set of two cooling wine glasses; one for her, and one for you (obviously).
4. Glass Markers
NPW-USA Drinking Buddies Wine/Cocktail Markers, $10, Amazon
These hilarious little swimsuit-wearing drink markers (aka Josh, Chad, Ryan, Brad, Cody, and Mitch) are here to get this party started. If your bestie often has friends over for drinks, she'll seriously love this gift.
5. Wine To-Go Glasses
Vino2Go Wine Tumblers, $12, Amazon
If you and your bestie are hitting up the beach or spending a night camping, she'll get great use out of these portable tumbler-style wine glasses.
6. Wine Coloring Book
Wine Coloring Book For Adults, $9, Amazon
Spend a night drinking good wine and coloring it, too, with this whimsical and fun present for your BFF.
7. Wine Liquid Lipsticks
Popfeel 6pcs Wine Liquid Lipstick, $13, Amazon
If she's a makeup magician and a wine lover, your bestie will be all over these wine-inspired liquid lipsticks.
8. Wine Aerator
Spiralizerstore Wine Aerator Diffuser with Stand and Box set, $23, Amazon
This gadget promises to improve your overall sipping experience. It can also alter the wine from light to full-bodied, depending on her mood that day.
9. Wine-Scented Soap
Red Wine & Rose Personalized Handmade Soap Set, $10, Amazon
If she really can't get enough wine, consider gifting her this rose and red wine soap so she can bring her love of wine to the bathtub.
10. The Wine Bra
The WineRack, $30, Amazon
The true wine-lover will swoon over this hilarious wine bra. Now, she can fill it up and be on her way.