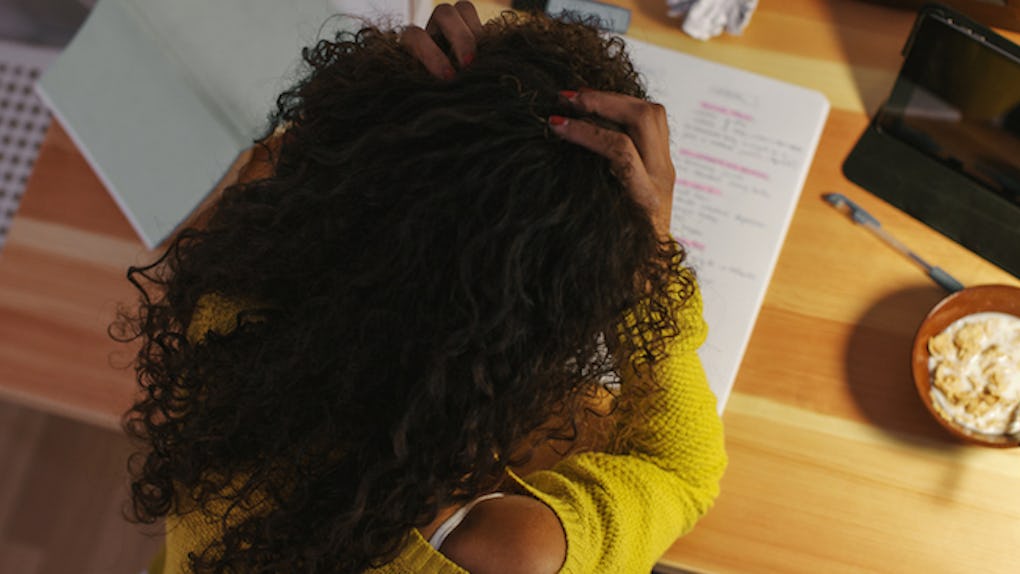 Bonninstudio
Virgo Season Memes That Will Help You Organize Your Life
Virgos are not the easiest sign in the zodiac. They are perfectionists, they are cold, they are critical, they are judgmental -- and they are often totally right. This can be a frustrating aspect to their character because not only are they highly critical, they are also very service-oriented. So if you ask for their opinions, they will offer them without even dusting sugar on top. They do this because they feel they're helping you. So take their advice or don't, but don't ask for their advice unless you really want it. During Virgo Season, we are all assholes, a little bit. The people around us are assholes, a little bit. So here are some Virgo season memes and tweets we all need to remind ourselves to get through the month with our relationships and minds still intact.
Virgo season might make you more organized, but it might also come at the expense of your emotions.
You Get Out Of Your Work What You Put Into It
You might not be particularly pleased with the quality of your work this month, you might feel that you don't have enough time in the day to do everything you think you can do, and you might want to just say "f*ck it." But remember that the more you work, the better your results will be, and that perfection can only be reached when you embrace your mistakes.
Listen To Others
Listen to others, as this month will be one when we are all willing to offer one another criticism. You may or may not choose to take that criticism, but listen to it, so that if there ever comes a time when it does apply to you, you can learn from it. Virgo season is a time for bettering ourselves, humbling ourselves, and working to improve.
Get Crafty
Virgo season brings out the crafty one in all of us, and since this sign is about improvements and details, you won't have to look far for your next project idea. Take a minute to look around your home and see where you can make improvements, save space, and recycle. Upcycling is one way to get creative and efficient at the same time.
Let Go
Really. Just let go. You might find yourself obsessively stressing over details this month, and best case scenario is that it will destroy your mood -- but worst case scenario, it will straight up paralyze you. You need to keep going, step by step, one day at a time, just plodding along on the road to achieving your dreams. You'll get there.
Eyes On The Prize
One way to avoid getting stuck and paralyzed by your own perfectionism is to really and genuinely stop giving a shit what other people think, and one way to do that is to remove yourself from toxic situations, toxic people, and negative circles of thought.
Not to mention, Virgo season is about decluttering and organization, so this really takes care of that as well. Nothing clutters up your life like negativity.
This is how Virgos work. They are tactful, resourceful, and they are logical in their thoughts and actions. They make reparations when necessary, as humility is one of the building blocks to success and wholeness. Remember throughout this month that every step backward is actually a major step forward, and you'll put to use the real lessons of Virgo season.