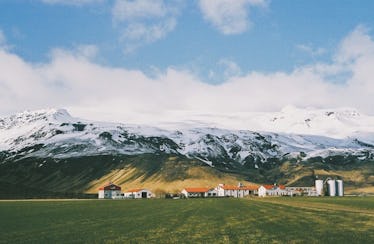 Here Are 3 Very Good Reasons To Drop Everything And Head To Iceland Now
Liam Feldstein
Iceland is so hot right now. You've probably heard your friends and co-workers talk about this magical place, so why the sh*t haven't you bought your ticket and booked that Airbnb, yet?
Too many of us graduate from high school and college and skip traveling for the sake of starting a career, but that's some hogwash decision-making. Below, I'll give you three amazing reasons to drop everything, book a flight and head to Iceland before doing anything else with your life.
It's as affordable as it gets.
Obviously, the pricing for your Icelandic trek will range depending on when you go, where you stay and what you decide to do.
When I went in 2015, the total sum of airfare, car rental and lodging was under $500 per person. To give you a decent comparison, an in-season flight from San Diego to Boston starts at roughly $360, and this price can only climb.
Everyone has different goals when they travel; some people want to relax in nature, while others want to rage in a foreign city.
Luckily, Iceland gives you options for both. Either stay in the heart of Reykjavik, where two-thirds of the nation's population resides, or trek out to a remote area such as Sulfoss, which has a population of just over 6,500 people.
If you decide to rest your laurels in a rural area of Iceland, you'll want to rent a reliable SUV with four-wheel drive and decent gas mileage. You don't want to be spending all your kronor on petrol and have nothing left for some dope sweaters, delicious food and cases of Gull.
It's as beautiful as people say.
There's a good chance your flight will land in the Big R at the asscrack of dawn, leaving you wide-eyed and bushy-tailed in this new world. That's no exaggeration.
If you haven't done much traveling before, the physical landscape of Iceland may take your breath away. It's probably the closest you'll get to visiting another planet until Elon Musk pioneers the commercial space travel game.
The drive through the country to our home for the trip was nothing short of amazing, as Iceland's sights and sounds are truly something to behold. Sunlight shines for miles — and hours.
Depending on the time of year during your visit, you can experience long days and short nights, or vice versa. It f*cks with your head a bit, but the blacked-out shades keep you from losing any serious amounts of sleep.
But once you start exploring everything the country has to offer, you grasp why people love to visit. From the classic Gulfoss Waterfall to the stunning Hallgrimskirkja Church in Reykjavik, every place you visit will leave you in awe.
Someone in your group needs to bring a legitimate camera. Our buddy brought a Canon AE-1 with him and it was the best decision he's made, ever.
It's as memorable as you expect.
Taking a vacation with your friends is fun enough as it is, but dropping yourselves in a completely new location is the best part of the hype. Together, you'll learn some customary behavior from locals, sip some fine local beers and soak in the most memorable sights.
And, yes, Blue Lagoon is absolutely worth every penny you imagine it to be. Tip: Book your session early in the morning to avoid a huge crowd, and make sure it's the first or last thing you do on the trip.
At this point, you need to finish reading and start planning your trip. I promise you'll never regret it.
Just do me a favor and stay away from Vik — it's the worst.