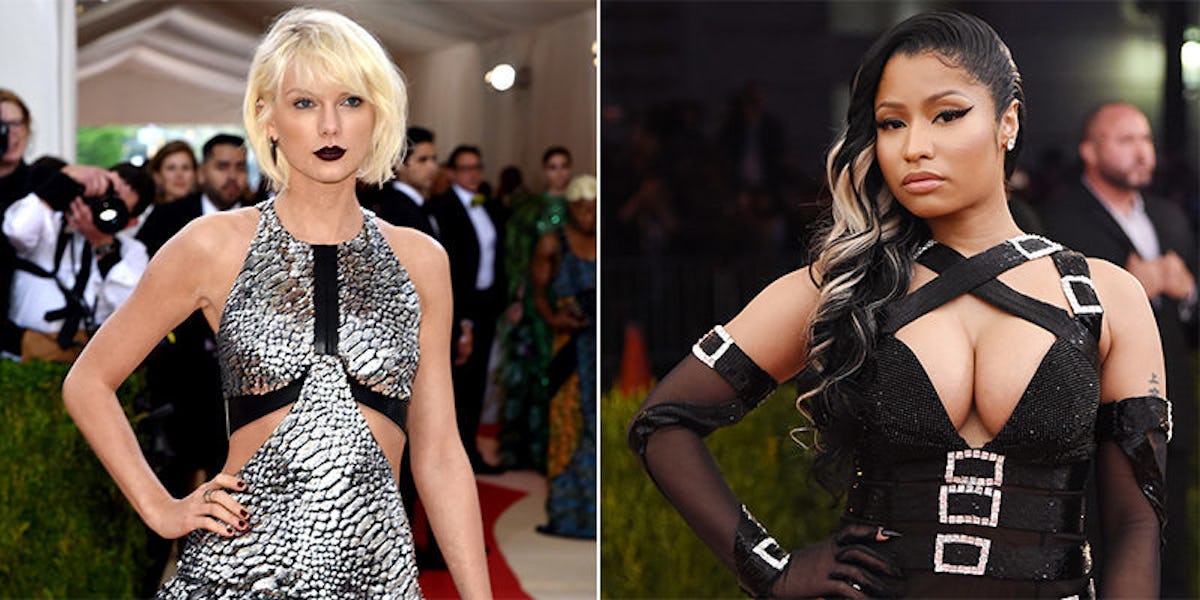 Guy Recreates Taylor Swift's And Nicki Minaj's Met Gala Dresses With Trash
REX
The Met Gala was last night, which meant, once again, it's actual purpose was completely usurped by news outlets posting dozens of photos of celebrities wearing clothes that cost more than bail for homicide.
This year's theme was, as always, genital hide-and-go-seek, and, per usual, there were some excellent looks.
And so, one super fan decided to recreate some of his favorite styles.
Unfortunately, seeing as he had little access to Parisian fabrics and Dalmatian fur, he had to use somewhat less glamorous materials, namely, trash.
Here you can see this guy's beautiful rendition of Kate Hudson's spectacular Origami Attacked By Birds gown.
Next, you can see Nicki Minaj with her inimitable Is This Enough Buckles? dress.
According to my sources, no, in fact this dress needed one more buckle to be perfect.
Karlie Kloss also caught this guy's eye -- in perhaps his most successful look.
For a clue as to one of the materials the guy used, please notice the paper towel roll on the floor of his bathroom.
Finally, we all get to see a stunning Taylor Swift, who, like Kloss, realized the kidneys are the sexiest parts of the body.
See how the guy's dress sparkles? See how it catches the light like a thousand shining jewels? I know this is controversial, but I may like his rendition even more than I love Taylor Swift's Well-paid Space Vixen style.
The Instagrammer, johndrops, covers many other events as well.
The difficulty level on this one is actually very impressive.
Mugatu from "Zoolander" approves.
Long live Derelicte.
Citations: Some Guy Remade Taylor Swift's MET Gala Dress Out Of Duct Tape, Tin Foil, & Trash Bags! See The Outcome HERE! (Perez Hilton)