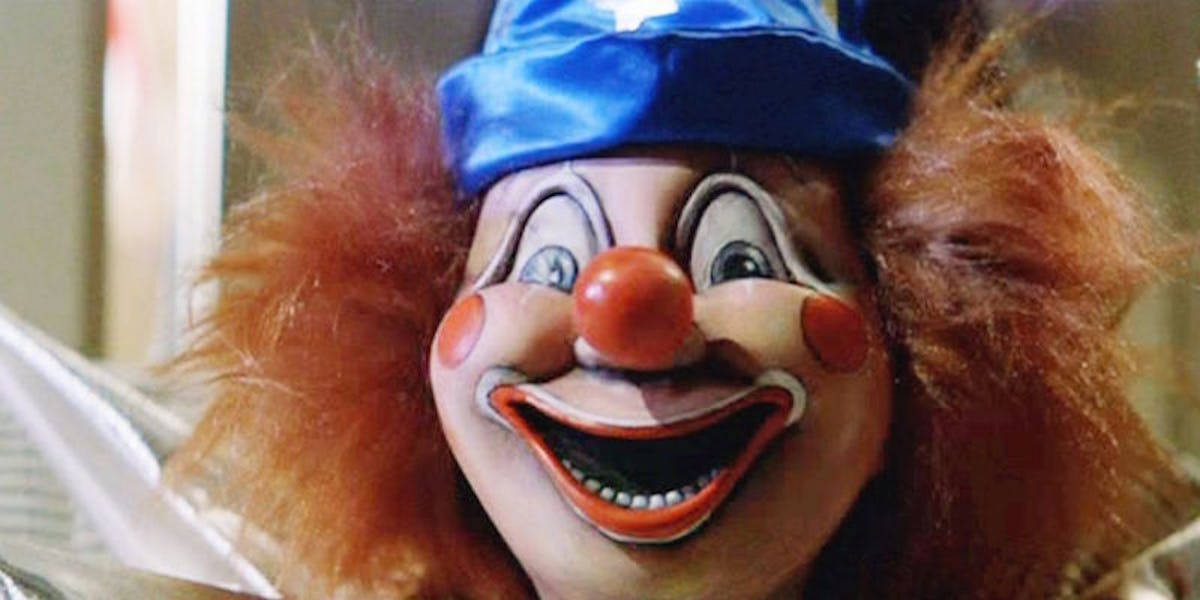 8 Terrifying Clowns Who Are Still Cuter Than The Guys Your Friends Are Dating
MGM
We all have that one friend. Let's call her Janice.
Janice is cool. Janice is fun. She's the kind of girl who'd happily let you borrow her iPhone charger... or even buy you coffee without charging you on Venmo.
She's hip, a little trendy and always down for brunch. Jan LOVES her french toast. The girl's the total package.
There's literally only one problem with Janice -- JUST ONE. She's currently dating Jeff, and Jeff is gross.
SORRY I'M NOT SORRY, JAN. THE TRUTH HURTS MORE THAN MY EYES AFTER LOOKIN' AT YO MAN.
Y'all know what I'm talking about, though, right? You're getting dinner with the girls, and then HE shows up. DA FUCK, JEFF? This is ladies' night. Go back to the playpen, little boy.
Here's why I bring this up. Everyone I know is freaking out about clowns right now. *GASP* CLOWNS!
No one can STFU about these terrifying creatures.
"THEY'RE SCARY!" "THEY'RE GONNA KILL US!" "THEY'RE CHASING CHILDREN!" I HAVE A FAMILY!" Yada yada, I've heard it all.
My thought on the whole thing? LOOK AROUND, PEOPLE. THERE ARE MONSTERS WALKING AMONG US.
Picture your ex or the guys your friends are dating. THINK OF FUCKING JEFF. GOD DAMMIT, JEFF!!!!!
Below, check out eight terrifying clowns who are still cuter than the dudes your friends are hooking up with. Sorry Jan, but your man is gross.
1. This creepy-ass clown who DEF hasn't showered in years
2. Jigsaw (who's honestly kind of hot if you take three shots and squint)
3. The clown from "Rugrats" who 100 percent haunted your childhood
4. Cam from "Modern Family" whenever he dresses up like Fizbo
5. This ugly motherfucker
6. Pennywise from "It"  (whose makeup is on point BTW, look at those eyebrows GOD DAYUMMM)
7. THIS SAD CLOWN BOY WHO I'VE NEVER SEEN BEFORE IN MY LIFE, BUT AT LEAST HE'S CUTER THAN JEFF
8.  Ronald McDonald with no eyes
Sorry Jeff, you gotta go.
And for any of the other girls out there who need to get rid of a man: Hit me up, I'm single AF and can take them off your hands.
Heh he heh he he.
This was a joke, I'm sorry for everything.