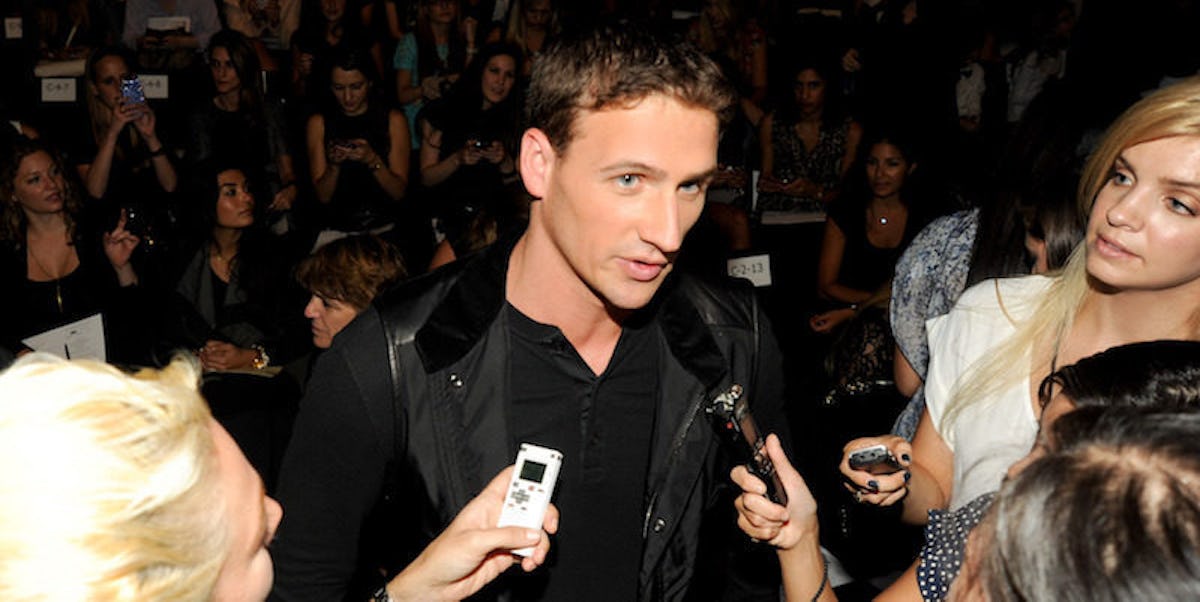 Stephen Colbert's Fake Interview With Ryan Lochte Will Actually Make Your Entire Day
REX/Shutterstock
If you missed Ryan Lochte's monotonous apology for lying about being robbed at gun point in Rio, then catch yourself up to speed – not Speedo, since they dropped Ryan as a sponsor – and watch his sit-down with Matt Lauer right now.
Is it just me, or does Ryan embody every bully that's ever been sent to the principal's office after they've been caught drinking three days before prom?
Needless to say, "The Late Show with Stephen Colbert" wasn't buying any of the crocodile tears that welled to the surface as Lochte talked about letting his teammates and the rest of the US swimming team down.
In fact, Stephen Colbert perfectly parodied the ridiculousness of Ryan's argument that he fabricated just a "part" of his robbery fantasy in the cold open during last night's show.
Look: Ryan's story was such bullshit, his hair went from silver to bronze.
Of course, Stephen also checks if Ryan was intoxicated during the fake interview, and questioned whether Ryan actually even knew what a gun was.
Is this interview fake? Jeah.
But could Ryan feasibly respond to questions in the way Colbert has him do in this doctored version? Double jeah.
On a more serious note, there is talk that Ryan – who has currently lost four major sponsorships – might be banned from swimming.
I'm sorry, but what the hell else would Ryan do with his life? I guess he could always start working at the local 7-Eleven. One thing's for sure: He won't be working at a gas station anytime soon.
Watch "The Late Show" for yourself and maybe – just maybe – you might start to feel sorry for Ryan.
Oh, who am I kidding? Go ahead, press play and get ready to laugh a whole lot at this comedic gold.