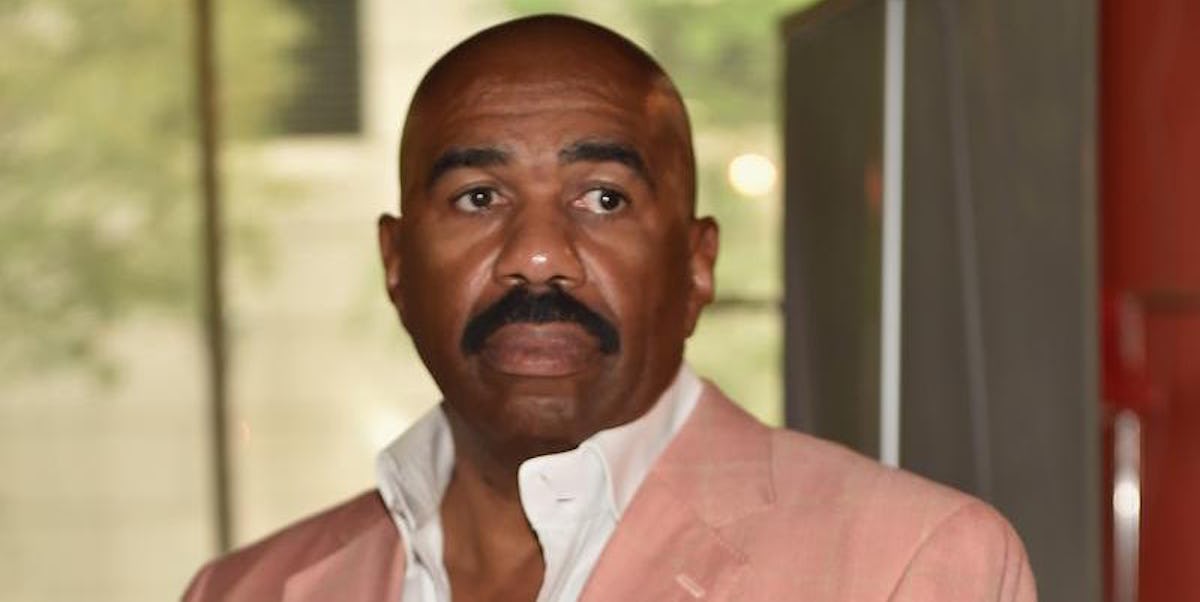 Steve Harvey's Map Of The World: From The Philippians To Columbia (Photos)
Getty Images
Last night, Steve Harvey pissed off every website that had already run their variation of a "Most Embarrassing Moments of 2015" article when he managed to read the wrong name while announcing the winner of this year's Miss Universe pageant.
Thankfully, Harvey soon realized his mistake and immediately apologized on television and online -- although he somehow dug himself into an even deeper hole with the (eventually corrected) tweet that managed to disrespect both of the countries involved:
I'm not here to make any sweeping judgements about Steve Harvey's intelligence (or lack thereof), and no matter what I say, he'll still come out on top by having more money and celebrity than I can ever hope to achieve in my life.
With that being said, I'm not entirely sure if Steve Harvey actually knows anything about world geography. He might have gotten lucky with some of the names last night, but I feel like this is probably what he sees when he looks at a world map.
Brazil
Germany
China
Italy
Iceland
The Philippines (Alternate)
Albania
The Netherlands