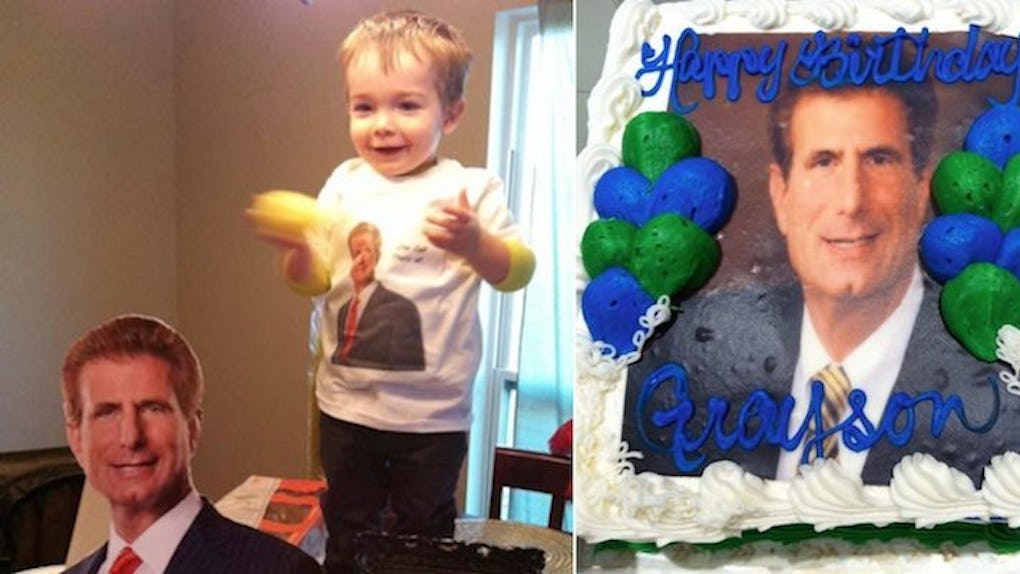 Facebook
Mom Throws Injury Lawyer-Themed Party For Her Obsessed 2-Year-Old Son
See ya later, Power Rangers and SpongeBob SquarePants! Morris Bart, LLC Attorneys at Law-themed birthdays are all kids want nowadays.
Meet Grayson, a 2-year-old who has regular interests other toddlers have.
Every toddler has a weird obsession with Louisiana personal injury lawyer Morris Bart, right?
Grayson's mom, L'erin, told The Wall Street Journal's Law Blog,
He's always been very drawn to Morris Bart commercials. He used to watch ABC and color videos, and he used to love those. But now he wants to watch Morris Bart commercials.
She says when Morris Bart isn't advertising his law firm on TV, Grayson likes to sit back with a sippy cup and watch his law commercials on YouTube.
Maybe it's the firm's "One call, that's all" catchphrase that's so captivating?
When it came time to decide the theme for Grayson's second birthday party, the choice was pretty obvious.
Grayson's parents stacked the party with a life-sized cardboard cutout of the personal injury lawyer and a Morris Bart cake.
L'erin told BuzzFeed she contacted the office about the party, and it was kind enough to send an autographed photo and some key chains with the "One call, that's all" slogan.
Grayson is even allowed to visit Morris' office if he's ever in New Orleans.
L'erin said when Grayson saw the cutout, he basically was in shock.
I kinda want a Morris Bart-themed birthday now.
Citations: Mom Throws Epic Party for Toddler Obsessed With a Personal Injury Lawyer (Time)