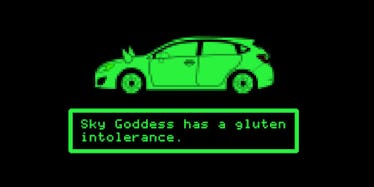 This Is What 'Oregon Trail' Would Look Like If It Existed Today
I went through a dark period early on in life when I was only allowed to play "educational" video games, so "Oregon Trail" holds a special spot in my heart for combining the elements of an RPG with a lesson in history (a lesson that essentially amounted to "everyone dies in horrible ways").
For those of you who were too busy playing real video games on actual consoles, here's a quick summary of the premise: You play a settler making the treacherous trek to Oregon with your family in the early 1800s with limited supplies and plenty of rivers, wagon fires and bouts of dysentery in your way.
Oregon has changed a lot since people began to flock there a couple of centuries ago, and while there is no shortage of people who continue to flock to the state, they tend to be venturing westward for wildly different reasons (many of which involve the legal weed).
Reboots and remastered games are all the rage in the video game industry these days, so I decided to take the time to figure out what "Oregon Trail" would look like if it was centered around the types of people who are making the pilgrimage to modern day Portland.
The first thing you have to do is pick your occupation.
Let's hope all the members of your party have been vaccinated.
You can never have too many edibles.
Who needs a wagon when you have a Subaru Hatchback?
Of course she does.
Sky Goddess is not going to be happy about that selection.
You never know when reality is going to hit you.
It's how he would have wanted to be remembered.