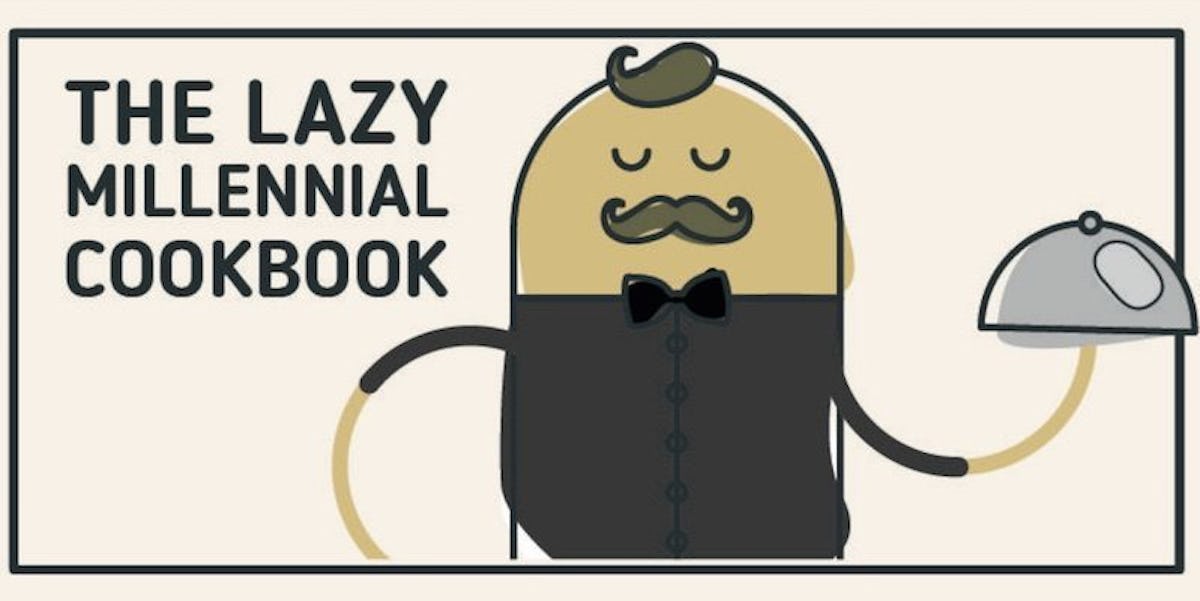 Finally: A Millennial Cookbook Of All The Sh*tty 'Meals' We Make For Ourselves (Photos)
I'm pretty sure the last time I came close to something like "cooking" was when I left a candy bar in the back seat of my car in the sun.
Apart from that, it's the Seamless life for me.
Seriously, I'm pretty sure I spend as much money on Seamless delivery as Nicolas Cage spends on wigs (please take a moment to think about all the Japanese women who bravely sold their hair to wig-making companies just so Nicolas Cage could look like a sentient scarecrow).
Anyway, this is a cookbook for people like me.
People who, when they have no money or are too high to leave their apartment, must scrounge together whatever they can simply in order to survive.
Finally, my brothers and sisters, a cookbook for us.