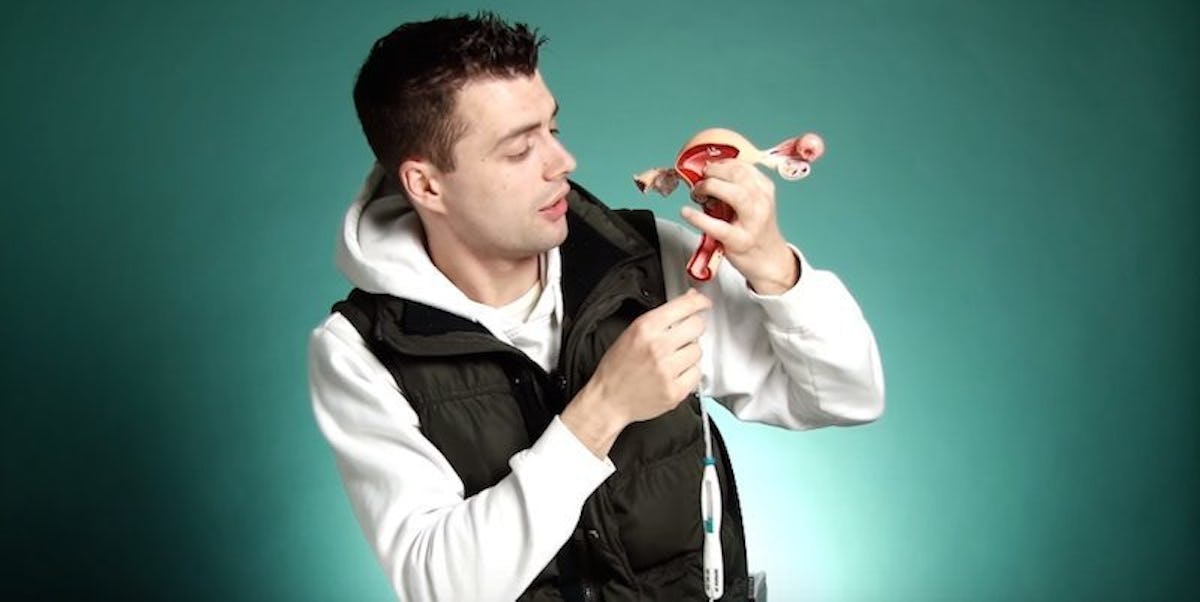 These Men Try To Explain Female Contraceptives And It's Pretty Awkward (Video)
A new video by Facts. asks men to explain different forms of female contraceptives, and viewers quickly learn womanhood is a terror carnival with no foreseeable escape.
The female condom? Oh, that's essentially a full-sized trash bag a woman gently tucks up inside herself in an effort to live a sexually responsible life.
The hormone implant Implanon? This might as well be a government-issued GPS tracking device. It probably is.
The diaphragm?
It's just another version of those rubber circles people use to help twist lids off jars except, in this case, it's being covered in spermicide, folded in half and tactfully slid inside some lady who would rather be watching any Shonda Rhimes show.
The IUD?
My sister calls this "the rusty fish hook." She is dramatic, bordering on delusional, but that impression didn't come from thin air.
The transdermal patch?
YES, FILL MY WHOLE BODY WITH HORMONES SO I CAN TEAR UP EVERY TIME I SEE A F*CKING PIECE OF TRASH BLOWING IN THE WIND.
Contraceptives are essential, and having options never hurt anyone, but a lot of the responsibility to stay free of pregnancy and avoid spreading disease sure seems to be heaped on the shoulders of women.
When asked if they'd take the male contraceptive pill, the guys in the video explained their issue with remembering to take it every day.
Yeah, guys, it's hard. You're really welcome.