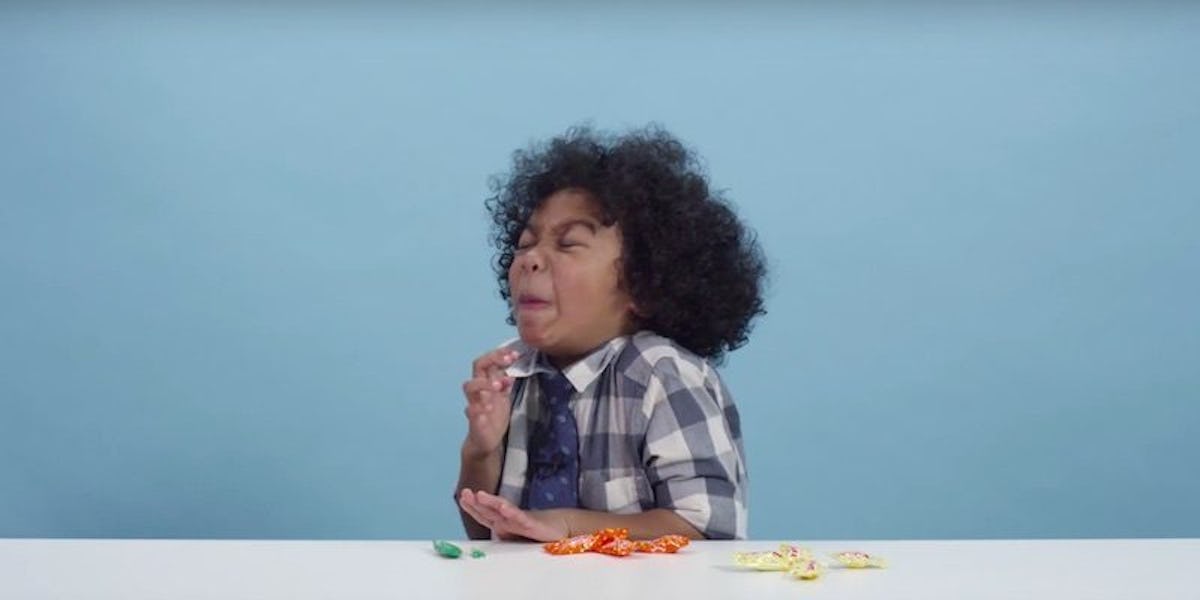 Kids Try Candy From Other Countries, And Their Reactions Are Priceless (Video)
First off, I could listen to children try to pronounce the words "cinnamon" and "Ukraine" all day. It's pure entertainment.
Granted, they aren't the easiest words to pronounce, but these kids STRUGGLE to come anywhere close to saying whatever words they are trying to say.
Does that make me a big jerk? Sure, but I'm big jerk having a good laugh, and that's the most important thing of all.
Secondly, WHAT IS SCORCHED RICE, AND HOW DO I GET SOME OF IT?!?! SOMEBODY SEND ME SOME!
These kids -- except for that kid with the afro who loved the hell out of everything put in front of him -- hate with unbridled anger everything they eat throughout the video.
Then a couple of balls o' Scorched Rice Candy are presented to them, and they act like they just ate mouthfuls of gold.
I want some, and I want some NOW.