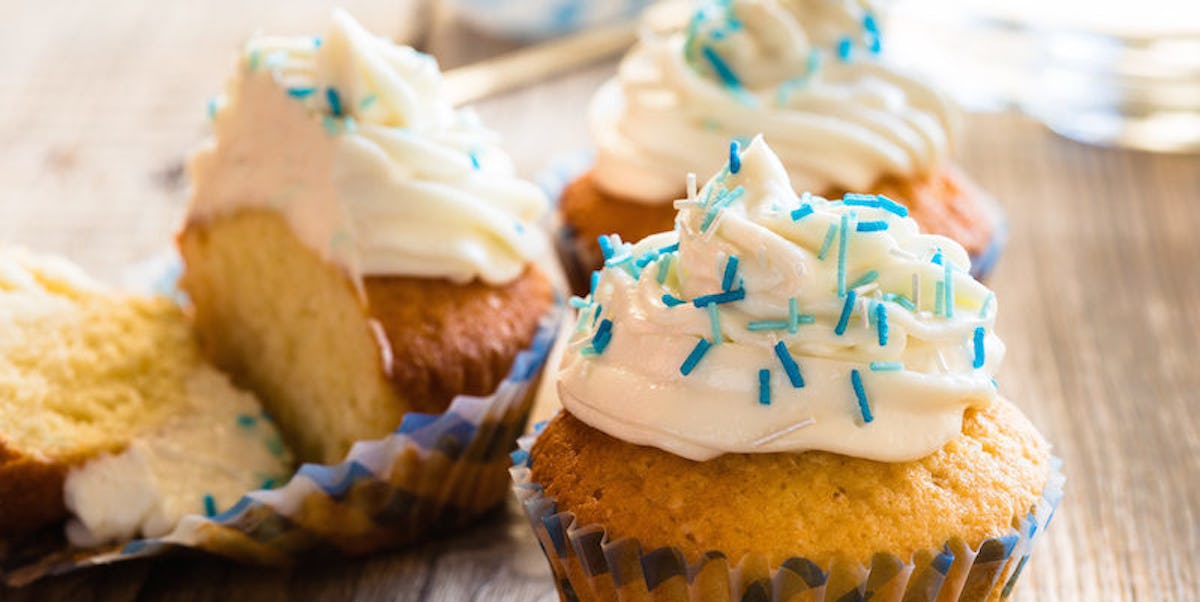 Drunk Woman Was Found Covered In Frosting After Breaking Into A House
Shutterstock
This completely wasted woman who was arrested while covered in cupcake frosting is all of us.
On Sunday, police responded to a call in Alpena, Michigan about a possible breaking and entering.
The homeowner claimed there were noises in the house and reported coming downstairs to see a woman who immediately ran away when she realized she had been caught.
Though there was apparently nothing stolen from the residence, this MONSTER did knock over a tray of INNOCENT cupcakes onto the floor.
This is probably what made it easy for police to identify her when she was spotted a few blocks away, covered in frosting and probably smelling like a can of PBR just puked all over her.
The police report said,
[The suspect was] highly intoxicated and had cupcake frosting and cake all over her torso and legs.
She was held at Alpena County Jail on charges of unlawful entry and malicious destruction of property.
Listen, we ALL hate Mondays. Maybe go about avoiding them a little more tactfully next time, though?
Citations: Drunken cupcake burglar found coated in frosting, police say (MLive)