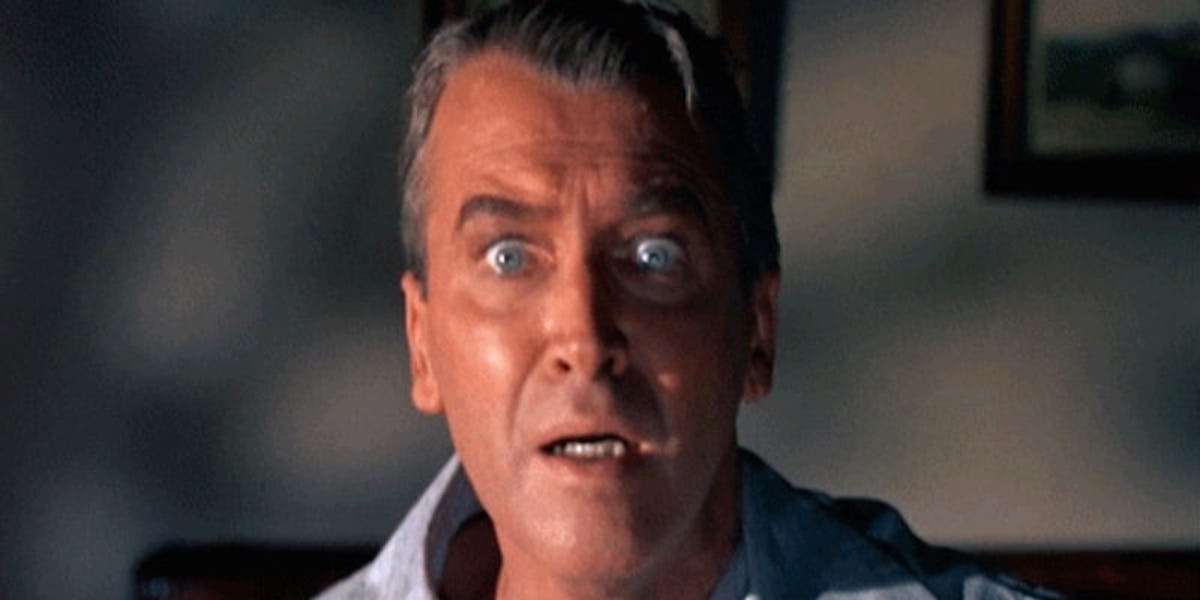 86 Terrified Thoughts You Have When Someone Hands You A Baby
Paramount Pictures
So far, throughout the course of my life, I've done whatever it takes to avoid holding babies. I've been forced to only once, and all I thought about while I held that beautiful, terrifyingly fragile goblin in my arms was that I was going to accidentally drop it in a lava pit somehow.
I don't know if this makes me weird. OK, there is a very good chance this makes me weird. But, to me, being asked to hold a baby "for a second" is like being asked to hold someone's priceless crystal vase "for a second."
Except that, like, babies are EVEN more valuable than expensive old vessels you put flowers in! And if you've never held a baby before, every thought that passes through your mind is a lightning storm of terror.
I have listed 86 of these thoughts below.
44. No. 45. No, do not dare bring the baby any closer. 46. Stop. 47 She says, "Do you want to hold her?"   48. F*CK NO, SWAMP MONSTER! 49. "Sure," you answer. 50. She hands you the baby and you take it like it's a portable nuclear device. 51. Now they're just staring at you, waiting for you to be overcome with joy. 52. But the only thing you are overcome by is the thought you will accidentally crush its weird, soft skull in your palm. 53. It weighs approximately as much as a cat. 54. The difference being you can drop cats and the cat will be fine. 55. Whereas if you drop this baby you're holding, you will go straight to jail. 56. God, they're still staring at you. 57. Just don't accidentally kill the baby and you'll be fine. 58. "So cute!" you say (to sound human.) 59. It looks at you with huge blue anime eyes. 60. You pat it a little. 61. They all smile. 62. You realize newborn babies are sort of like emperors. 63. Because people travel from all over the world to greet them. 64. Sometimes they kiss their feet, too. 65. Why are people always kissing baby feet? 66. Wait, did you make that up? 67. Aren't people always kissing baby feet? 68. Or do you just want to kiss this baby's feet? 69. You feel weird. 70. Jesus Christ… 71. Do you… 72. …do you want a baby? 73. NO! 74. NOOOOOOOOO! 75. YOU'RE NOT READY! 76. You haven't washed your pillowcase in six months! 77. You don't even have your own Netflix account! 78. And until last week, you thought "Dow Jones" was an actual person!
79. Remember, it might not like "Harry Potter"! 80. And it might be racist! 81. It might mistreat waiters! 82. "Here you go!" you say, and shove the "Harry-Potter"-hating-mean-to-waiters-racist-baby back into your cousin's wife's arms. 83. Get out of there. 84. Leave and go do young person stuff. 85. Go look at pictures of cats on Instagram. 86. Or have sex with a condom.