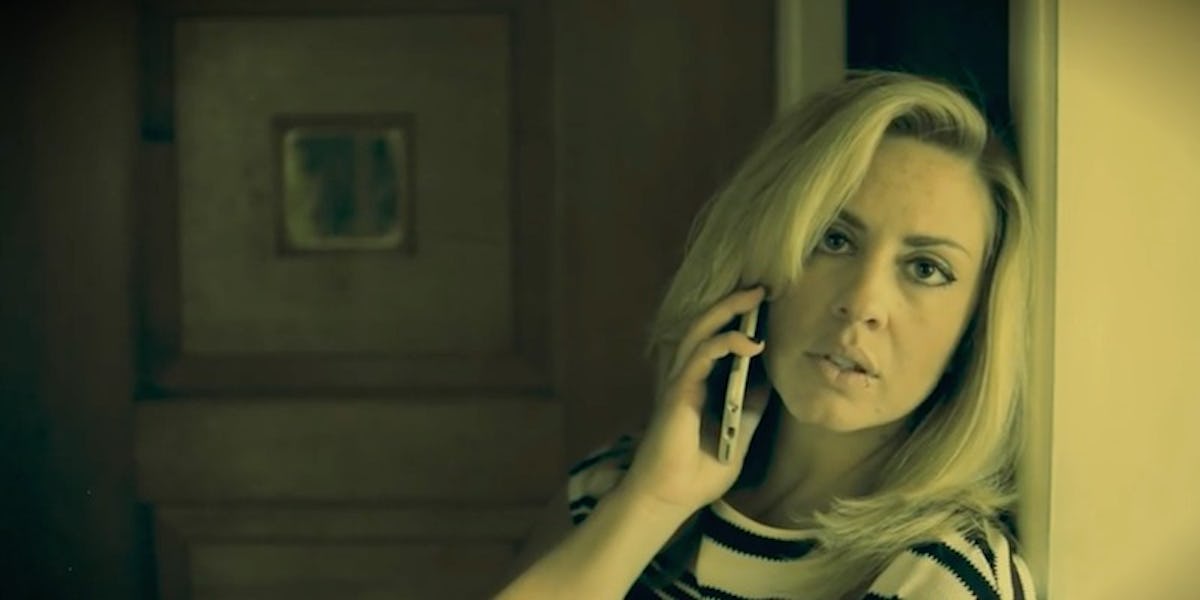 Woman Parodies Adele's 'Hello' For Moms Who Just Want Some Wine (Video)
Singer-songwriter Kelly Mills is just like us. She's heard countless parodies of Adele's banger, "Hello," and she's a mom who tackles the trials of motherhood daily and just wants a sip of wine at the end of it all.
In the video above, Mills fills the void of parodies relating to moms everywhere with her own rendition of "Hello" called, "Hello From The MotherSide."
She opens up the song with her response to a friend asking if she'd like to meet up for a glass of wine tonight. She sings,
Hello, it's me. I would love to grab a glass of wine, and maybe a grilled cheese. But I got kids, I have to feed. I got one in volleyball. And one who's coming home with D's.
She eventually makes it over to that friend's house to unwind, where she sings,
You've been plucking facial whiskers, and your thighs touch skin-to-skin. I know you feel it: hope you're not pregnant. And you can't take it anymore.
Surrounded by adorable babies and playing children, what's the moral of the story? Missing out on a glass of wine with the girls sometimes is so worth it for the sake of your kids.