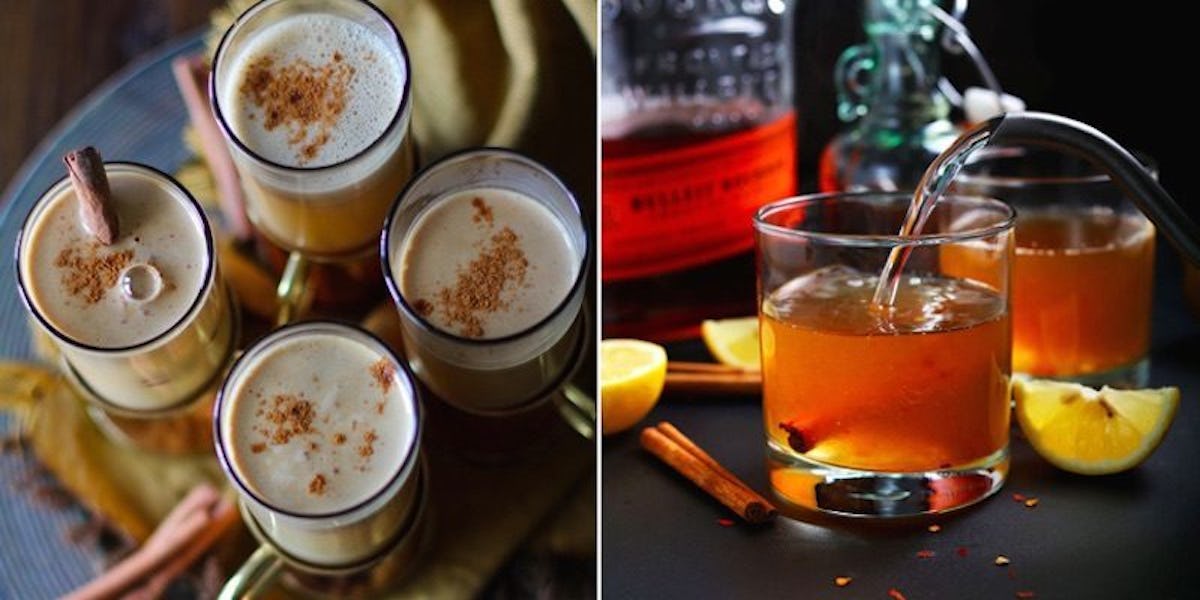 20 Winter Drinks That Will Keep You Cozier Than Your Favorite Sweater
Minimalist Baker The Roasted Root
There's nothing better than coming inside on a cold winter day and sipping on a delicious, hot drink.
But you know what's even better than warming up with a cup of cocoa?
Knocking back a warm beverage filled with booze, of course!
Remember when we showed you all the ways to turn your hot chocolate into a tipsy treat?
Well, it turns out spiked cocoa isn't the only way you can turn up the temp.
In fact, those saucy sips don't even scrape the surface of all the warm, winter cocktails out there.
From tasty buttered rums to traditional hot toddies, there are tons of blazin' boozy beverages that will help you take your cold weather cocktail consumption to the next level.
So in order to help you defrost after a long day, we set out to find a bunch of awesome drink recipes guaranteed to warm you up and get you more lit than a fireplace.
Take a look at the pictures below to see some warm drinks to help you beat the winter blues.
Honey Bourbon Apple Cider Cocktail
Orange Mulled Wine
Chai Martini
Rum Hot Toddy
Warm and Toasty Cocktail
Hot Buttered Rum
Earl Grey Hot Toddy
Apple Snowball
Warm Spiced Vanilla Cocktail
Cinnamon Bourbon Hot Toddy
Warm Pumpkin Spice Cocktail
Warm Coconut Milk with Hazelnuts, Honey and Bourbon
Hot Buttered Rum Cider
Hot Ginger and Rhubarb Tea Cocktail
Hot Cranberry Whiskey Lemonade
Cinnamon and Tequila Hot Chocolate
Tom and Jerry Cocktail
Anise Cream Coffee Cocktail
Cinnamon Chocolate Wine Latte
Winter Apple Jack Tea