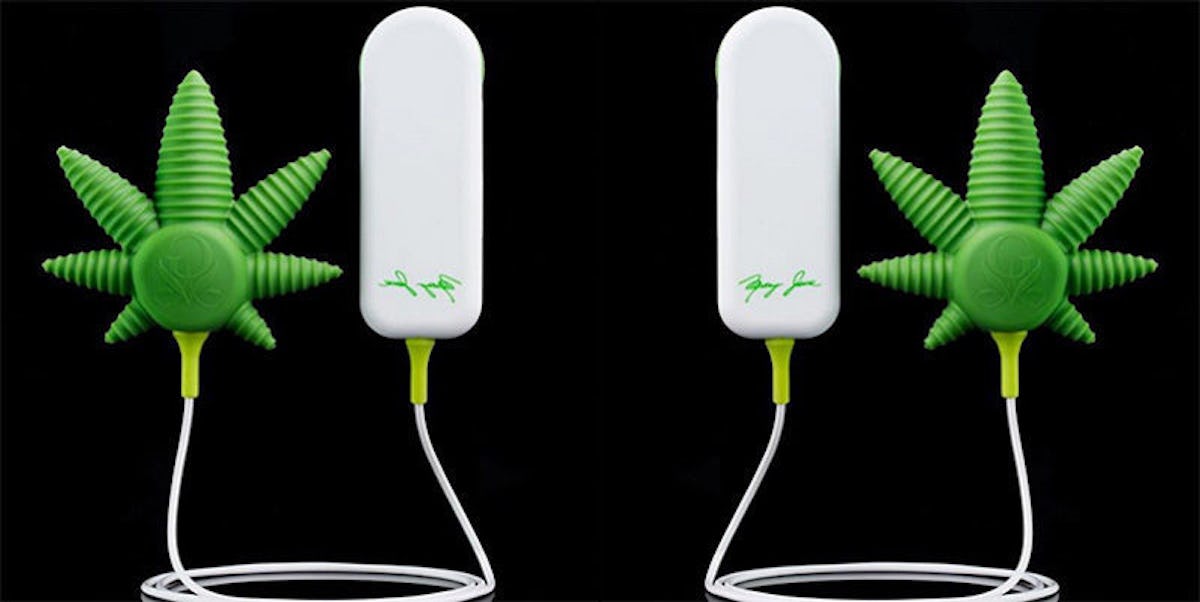 This Weed Leaf-Shaped Vibrator Is Guaranteed To Get You High Off Orgasms
Stoners love stoner swag, and now, the opportunity to stock up on marijuana-centric merch finally extends to sex toys.
Heather Schnurr created Ganja Vibes for everyone who already has an intimate affection for marijuana.
The first vibrator in the GV line, the Mary Jane Vibrator, is cute and compact with a Miley-friendly design.
In an interview with Cosmopolitan, Schnurr claimed her friend took the vibrator for a test drive and "climaxed more with the Mary Jane Vibrator than anyone [she'd] ever been with."
Hear that, potheads? Reefer romance officially surpassed human ability.
What a time to be alive.
Citations: Masturbating With Weed Has Never Been Easier (Cosmopolitan)