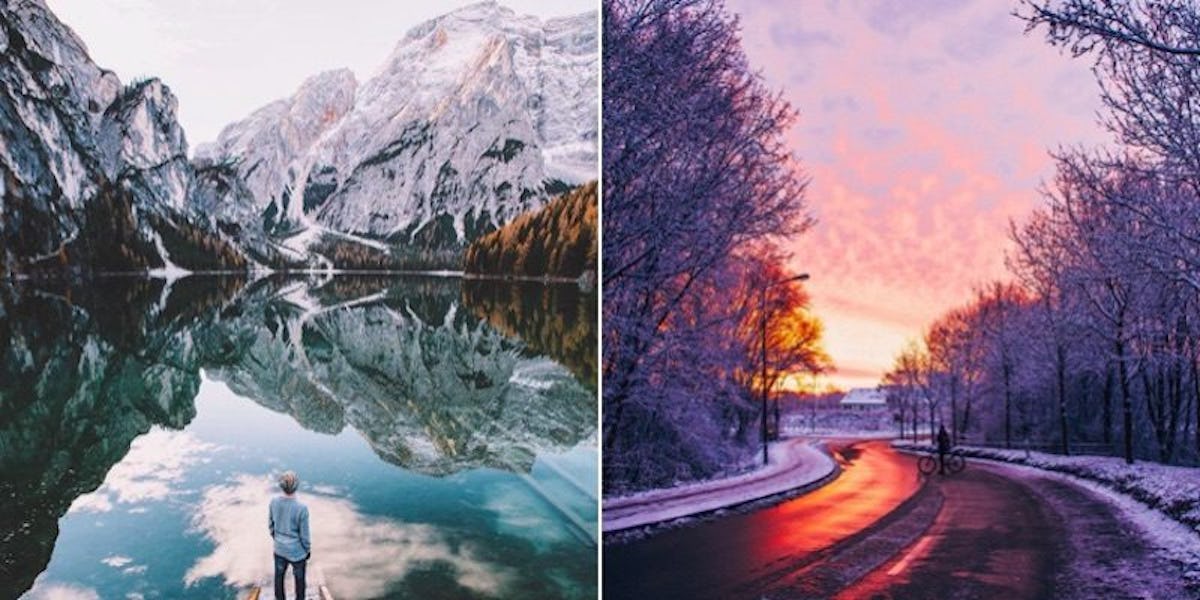 This 16-Year-Old's Travel Photos Are About To Give You Serious Cabin Fever
Instagram
If spending an entire summer cooped up in your stuffy office cubicle is starting to make you go insane, you might want to look away.
We just came across an awesome Instagram account that might inspire you to trade in your shitty desk job for an epic adventure abroad.
Allow me to introduce you to Jannik Obenhoff.
This adventurous teen is an aspiring photographer who spends most of his days wandering around his home country of Germany with a camera in hand.
Apparently, Obenhoff's love for the great outdoors is what inspired him to take up landscape photography at the age of 13.
Since then, this talented teenager has been snapping all sorts of dreamy landscapes that look like something straight out of a fairytale.
He posts all of his mesmerizing travel photos on his Instagram account, and so far, Obenhoff has already managed to rack up over 286,000 followers with his entrancing images.
But before you peep his impressive photo collection, I should probably warn you that seeing these whimsical sights will probably give you an incurable case of vacation FOMO.
No really, I'm not kidding. You might want to put in you two-week notice and pack a suitcase before you scroll down.
Meet Jannik Obenhoff.
This adventurous kid spends his days wandering around Germany with a camera as he captures all sorts of spectacular sights.
Although Obenhoff is only 16 years old, it's not hard to see this traveling teen is already one hell of a photographer.
No really, if you look at the world through his lens, you'll quickly discover each frame looks like something straight out of a fairytale.
When he's not snapping pictures of snow-capped mountains...
Exploring eerie ice caves...
Meandering through meadows...
Drifting across dreamy lakes...
Or climbing to the top of the damn world like it's NBD...
You can normally find him waking up in a whimsical woodland...
Staring up into the starry night sky...
Scoping out the scenes in an enchanted forest...
Conquering castles in a kingdom far away...
Or reflecting upon the magic of mother nature...
...as he focuses in on the perfect landscape snapshot.
Seriously, can someone please tell me why my iPhone photos never turn out like this?
Citations: This 16-Year-Old Instagram Will Make You Want To Travel Right Now (Bored Panda)