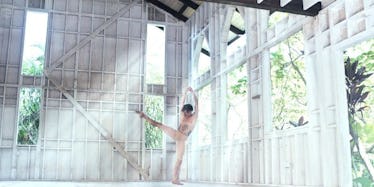 Ballet Cover Of 'Take Me To Church' Will Absolutely Blow Your Mind (Video)
Chances are you don't know a whole lot about the ballet world, so allow me to educate you.
Sergei Polunin is a 25-year-old Ukranian ballet dancer and a total badass.
Polunin is known as the "bad boy" of ballet, which probably has something to do with his numerous tattoos.
It probably also has to do with the fact he's freaking amazing at ballet.
Polunin recently did an improvised dance to Hozier's "Take Me To Church" and it is truly something. Do yourself a favor and check it out up top.
Citations: This Ballet Routine Set To Hoziers Take Me To Church Is So Beautiful It Hurts (BuzzFeed)