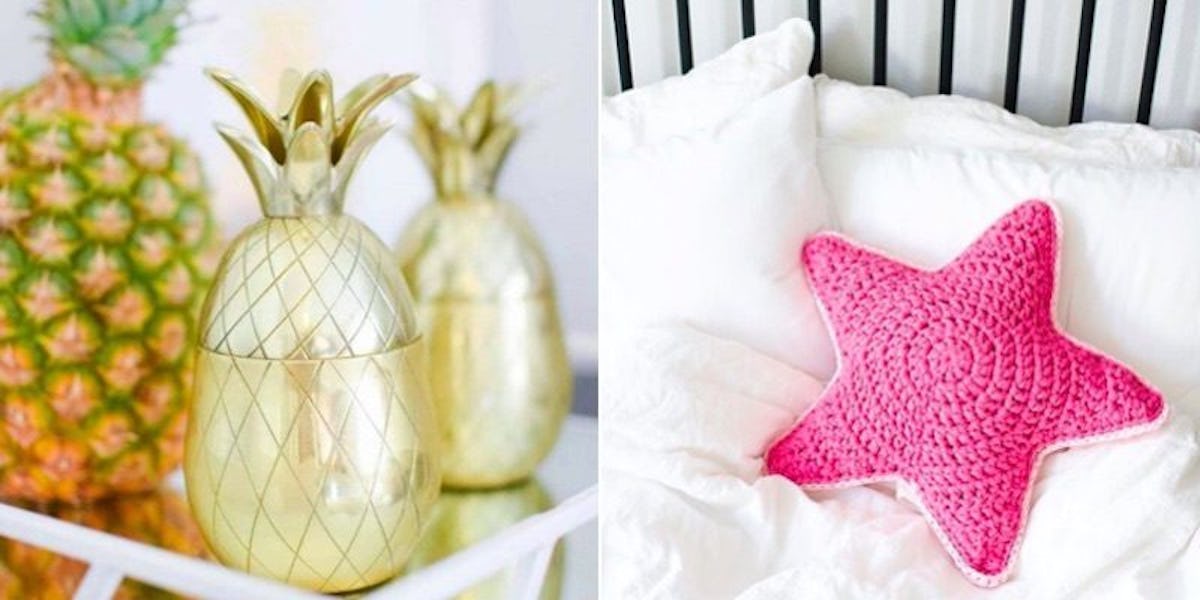 How To Low-Key Use Your 'SpongeBob' Obsession To Decorate Your Apartment
InstagramInstagram
Like most of my fellow '90s babies,  I watched a lot of "SpongeBob" back in the day.
In fact, I still binge-watch way more "SpongeBob" than I'd like to admit.
However, now that I'm an adult and whatnot, I try to keep my OD "SpongeBob" obsession a bit more on the down low.
If you also happen to be low-key obsessed with this silly, yellow sponge, you can head down to Punta Cana and immerse yourself in all things SpongeBob by spending a few days in a pineapple-shaped villa that's lit AF.
But if you're not down to shell out $4,000 per night to live in SpongeBob's pineapple pad, don't worry.
You can still embrace your beloved sponge on a meager fry-cook salary by thinking outside of the box and using a little *imagination* to turn your apartment into a Bikini Bottom abode.
Before you whip out the fugly "SpongeBob" comforter that's been stashed under your bed since the fifth grade, it's important to remember that we're all, in fact, adults now, so we should probably decorate our apartments like one.
Check out the pictures below to see all of the ways you can subtly deck out your apartment in sophisticated "SpongeBob" decor:
If you're looking for a low-key way to embrace your love for "SpongeBob," you can spruce up your space with a pineapple planter from under the sea...
Pay tribute to Patrick with a pink star pillow...
Add some sandy accents to your space...
Transform your kitchen into the Krusty Krab with some delicious Krabby Patty decor...
...or go all out and transform a fish tank into a real-life rendition of Bikini Bottom.
You can't go wrong with a chair inspired by the magic conch shell...
Some purple SpongeBob-approved sheets...
A handful of plant holders from Jellyfish Fields...
A porthole mirror that lets you admire your square ensembles...
A wumbo shell chandelier...
A teapot inspired by Gary the Snail...
...or a plate that's perfect for serving Grandma SquarePants' cookies.
You can brighten up your bedroom with a square yellow dresser...
Perfect your decorating technique with a beautiful bubble lamp...
Arrange your beloved bubble buddies in a bowl...
...or suspend some jellyfish lamps from your ceiling.
You could also try a clock that looks like SpongeBob's TV...
A modern-day shell phone...
An island-inspired piece of artwork...
...or a smiling SpongeBob pillow, of course!