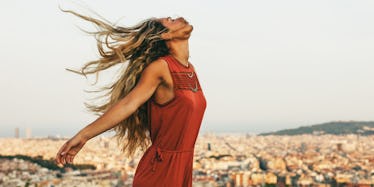 These Are The Sexiest Places In The World According To Instagram
There's no shortage of breathtaking travel destinations that offer beautiful backdrops for some seriously impressive selfies.
Remember when we showed you the hottest destinations for snapping Instagram pics across the globe?
Well, if seeing all those places inspired you to pack your bags and step up your selfie game, you'll be glad to know we just came across another list of Instagram-worthy hotspots for you to lust over.
That's right. Online doctor and pharmacy service Superdrug Online Doctor recently set out to uncover the sexiest spots across the world. You might want to brace yourself because it's about to get steamy up in here.
After tapping into Instagram's archives and taking a look at hashtags and location data, they were able to figure out which countries put people in the mood to snap sultry photos and add a little extra eye candy to their collection of Instagram uploads.
It should come as no surprise most of the locales on this list happen to be in exotic destinations with stunning landscapes, warm weather, gorgeous people and clothing optional beaches.
Take a look at the pictures below to see some of the sexiest places in the world according to Instagram.
1. Monaco
2. Saint Martin French Side
3. US Virgin Islands
4. Aruba
5. Maldives
6. UAE
7. Cyprus
8. Seychelles
9. Sint Maarten (Dutch Side)
10. Iceland
11. Curacao
12. Bahamas