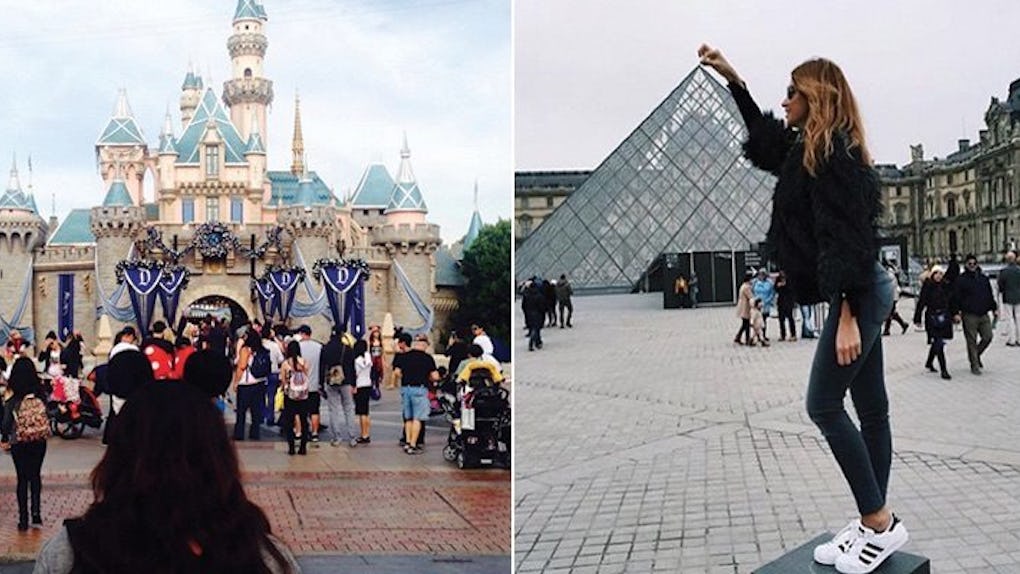 Instagram
These Are The Most Instagrammed Places In The World From 2015 (Photos)
We live in an Internet-obsessed society where we show off basically everything we do, and vacations are no exception.
I mean seriously, how else would all of your friends know you're having an amazing time on holiday if you don't snap few a hot-dogs-or-legs beach pics for all your followers to see?
For many of us, Instagram has become a digital photo album that lets us share our epic adventures as we wander across the world with our iPhones in hand.
But if you scroll through your news feed, you've probably noticed some locations tend to be more Instagrammable than others.
So this leaves us with one important question: What are the most Instagram-worthy destinations on the planet?
Well, thanks to geotagging technology, we were able to uncover the most popular places to snap photos for the sake of social media in 2015 and I have to say, these destinations will really surprise you.
Take a look at the pictures below to see the most Instagrammed cities across the globe.
Disneyland in Anaheim, California
Times Square in New York, New York
Central Park in New York, New York
Eiffel Tower in Paris, France
Walt Disney World in Bay Lake, Florida
Musée du Louvre in Paris, France
Dodger Stadium in Los Angeles, California
Santa Monica Pier in Santa Monica, California
Madison Square Garden in New York, New York
Red Square in Moscow, Russia
Universal Studios in Los Angeles, California
Siam Paragon in Bangkok, Thailand
Parque Ibirapuera in Sao Paolo, Brazil
Yankee Stadium in New York, New York
Metropolitan Museum of Art in New York, New York
Golden Gate Bridge in San Francisco, California
Brooklyn Bridge in New York, New York
Empire State Building in New York, New York
Tokyo Disneyland in Tokyo, Japan
Disneyland in Paris, France