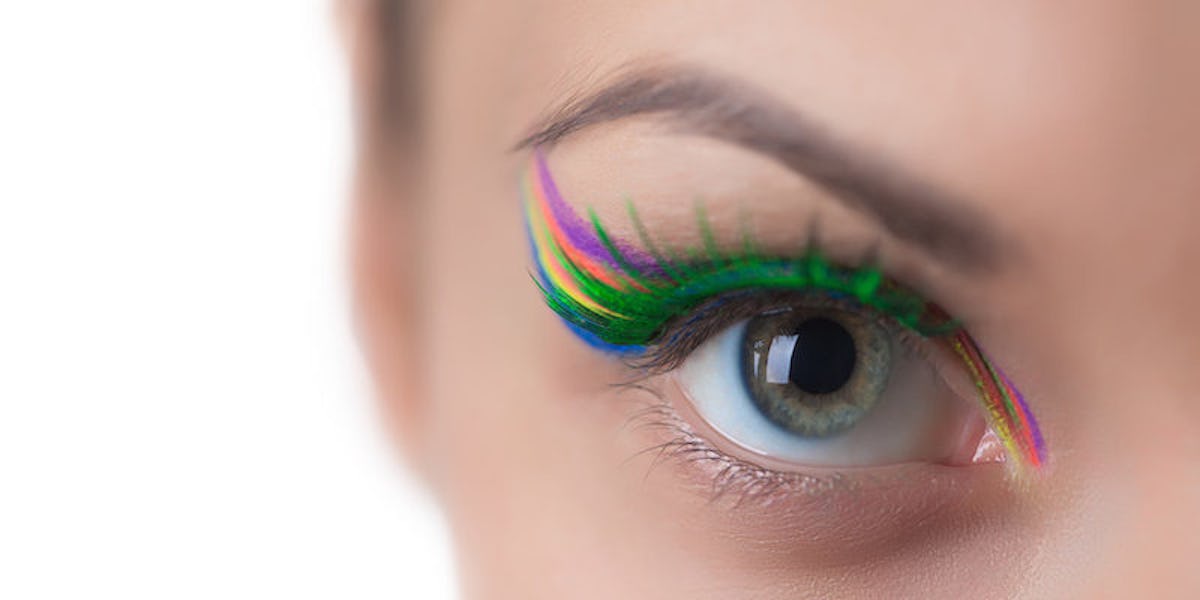 These Mesmerizing Rainbow Lashes Are Taking The Beauty Scene By Storm
Shutterstock
It's no secret rainbows are all the rage these days.
From gorgeous rainbow manes to multi-colored makeup palettes, lots of ladies have been adding a variety of bright pigments to their beauty routines for a fun, colorful look.
Not too long ago we showed you the popular Prism palette, a multi-colored face highlighter that creates a glowing spectrum of colors across your skin.
If you thought that mythical makeup was pretty awesome, you'll be glad to know there's another colorful way to make yourself look like a glam unicorn IRL.
Behold, rainbow lashes.
That's right. Rainbow lashes are the latest makeup trend taking over social media, and it seems like lots of gals are ditching their boring, black mascara for some dazzling lashes.
We've seen ladies give their peepers a bold pop of color with everything from mascara and adhesive strip lashes to semi-permanent lash extensions.
Take a look at the pictures below to see this colorful makeup craze.
If you're looking for a way to brighten up your beauty routine...
You'll be glad to know there's a colorful new trend...
...that's taking the beauty scene by storm this spring.
Behold, rainbow eyelashes.
That's right. Rainbows are all the rage these days...
And lots of ladies are taking their lashes to the next level...
...by decking them out in a dazzling array of brightly-pigmented colors.
We've seen everything from enchanting eyelashes...
And bold, fiery falsies...
To mesmerizing mermaid lashes...
Pretty pink peepers...
...and eyelashes that capture every color under the sun.
There's no wrong way to get in on the rainbow action...
...so grab some colorful pigments and start playing around with these eye-catching looks.