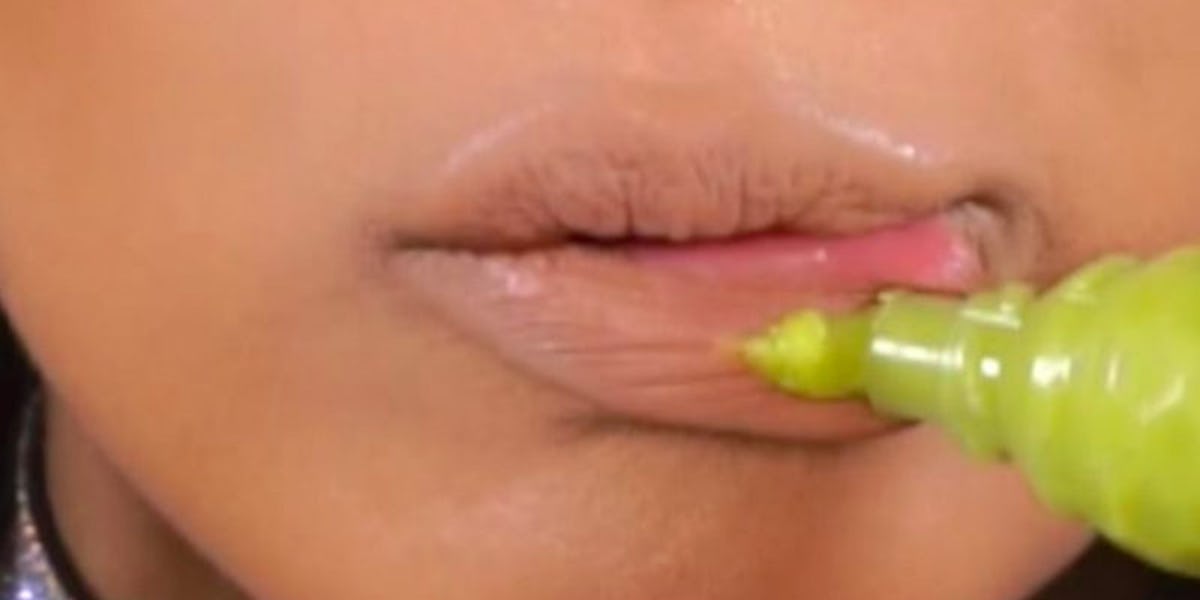 Vlogger's Viral Hack Using Wasabi As A Lip Plumper Can Be Super Dangerous
Instagram
When I was a kid, my mom would attempt to comb my unruly hair and tell me, over my cries, that "pain is beauty."
It is just something that anyone who has grown up with impossible beauty standards accepts at some point.
I use rough scrubs to exfoliate my skin, I've burned my scalp countless times with a hair straightener, and I've even tried to do a squat once so I could get a Kim K butt.
But this is new.
YouTuber Farah Dhukai has found a new way to plump her lips: wasabi.
That's right, it isn't just for sushi and clearing out your sinuses anymore, it can also be used to make your lips look like you got injections!
She wrote,
Pillow soft lips! The plumpiness lasts a whole day for me... The wasabi does sting but it's less than your traditional lip plumper and the effects last longer.
She rubs the wasabi on her mouth for no longer than a minute, wipes it off with a damp cloth and then moisturizes with lip balm.
Farah tells her fans to, of course, do a patch test to make sure they don't have a crazy allergic reaction -- so Teen Vogue reached out to a dermatologist to see how safe wasabi lip plumping actually was.
Dr. S. Manjula Jegasothy, the founder of Miami Skin Institute, said,
The horseradish element can be extremely irritating, especially when applied to the lips for any period of time. While this irritation is what causes temporary lip swelling, this can go on to cause profound swelling, and more dangerously, anaphylaxis, an acute allergic reaction. Lips do not have as much protective barrier compared to other skin, making this area more susceptible to allergies and irritations.
So, should you risk an acute allergic reaction to have CUTE LOOKIN' LIPS?!
Dr. Jegasothy offers a safer alternative.
First, soak your lips in warm water and then gently brush them with a toothbrush twice a week. After that, she says,
Then, apply Cortizone 10 to the entire lip and wait five minutes before you apply anything else.
Hmm, yeah, I think I'm going to listen to the doctor and save the wasabi for my spicy salmon roll. ("Spicy salmon roll" is not a euphemism I use for any of my body parts.)
Citations: YouTuber's Wasabi Lip Plumper Video Goes Viral (Teen Vogue)