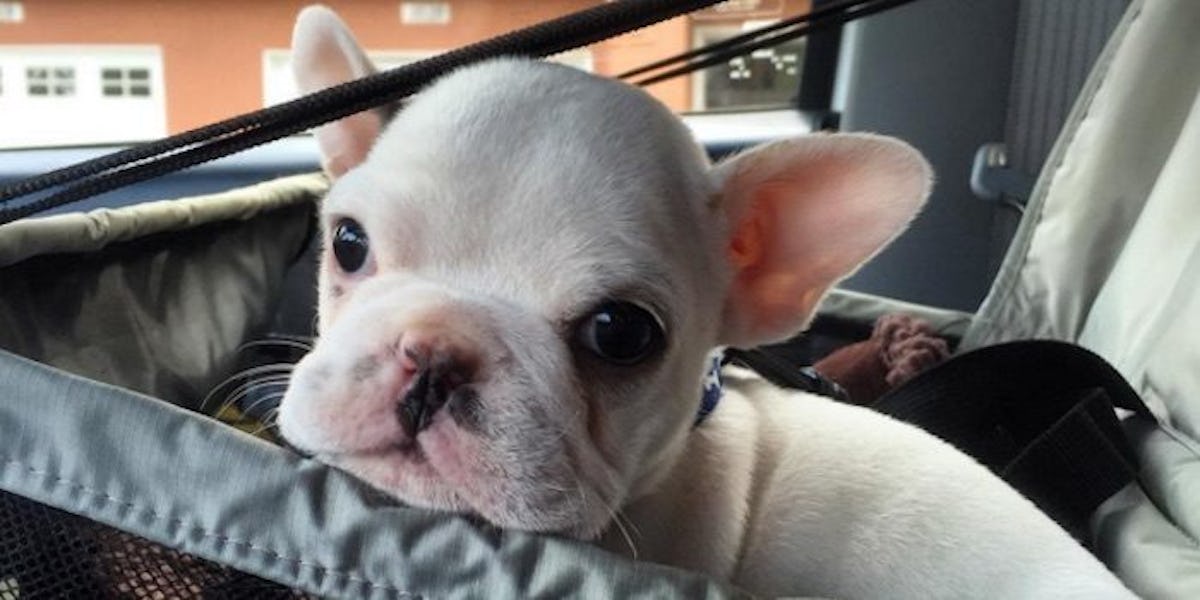 This Tiny French Bulldog Might Actually Be The Most Adorable Puppy Ever
If you own a dog, you know bringing a puppy into your home is almost like having a baby.
Yep, aside from being insanely cute, these little guys love taking naps during the day and disrupting your sleep by waking you up at all sorts of ungodly hours.
If there's one person who knows this, it's Sean Sarantos.
Sarantos is the proud father of a French Bulldog pup named Link, aka Stinky Linky, who loves to wake up his human by giving him some early morning kisses every day.
Sarantos recently shared a video of his adorable, fuzzy alarm clock on Facebook, and it already received more than 28 million views.
If that's not enough to make your heart melt, you'll be glad to know Stinky Linky has his very own Instagram account filled with all of his precious puppy adventures.
Take a look at the photos below to see this awesome French Bulldog.
Allow me to introduce you to Link...
...or as his owner calls him, Stinky Linky.
This little bundle of joy lives at home with his fitness guru father, Sean Sarantos...
His stunning mama, Stephanie...
...and his big bro, Clark.
When this little pup isn't posing for pics with his fam...
You can usually find Link looking for something to chew on...
Handing out hound kisses...
Snuggling up with someone...
...or waking up Sean with some dog slobber every morning.
A video of Sean's daily, doggy wake-up call was already shared more than 348,000 times.
Morning alarm clock with @stinkylinkythefrenchie Posted by Sean Sarantos on Monday, January 11, 2016
But then again, it's not hard to see why people are going nuts over this little pup.
I mean, seriously, just look at how cute he is!
This delightful dog is probably the only one who could get away with waking me up early.
Citations: French bulldog pup wakes up owner with adorable face gnawing (TODAY)