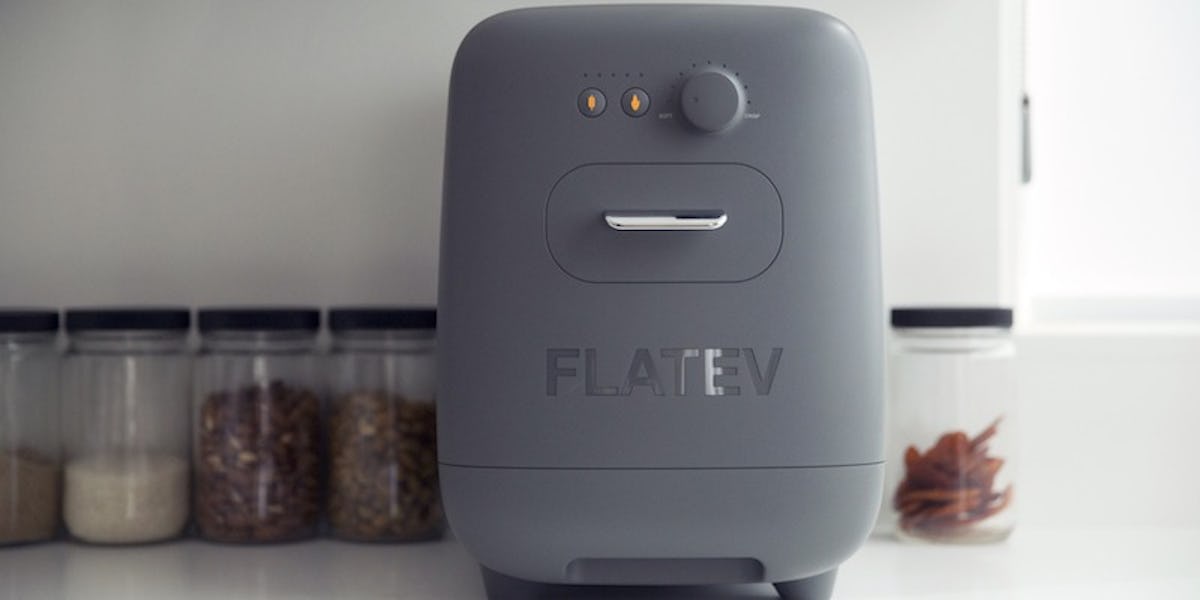 This Magical Device Will Make You Fresh-Baked Tortillas In Mere Seconds
Kickstarter
When the Keurig first made its way into office spaces and homes back in 1998, we knew the world would never be the same.
Its unrivaled convenience and easy-to-use technology ensured that many copycat products would follow. And I'm not mad about it. The latest Keurig-like device is proof.
In a recent project launched on Kickstarter, we're introduced to the Flatev - a small oven with the ability to bake fresh tortillas at the push of a single button.
The Flatev initially launched on the crowdfunding site with a fundraising goal of $50,000. With 22 days left to raise money for the production of this genius device, the Flatev has already racked up over $120,000.
It's safe to say the world wants instant tortillas!
Making tacos, burritos, quesadillas - and even grilled cheese tacos - just got a whole lot easier.
The product description reads,
In less time than it takes you to toast a slice of bread, flatev transforms a pod of fresh dough into a hot and delicious tortilla.
Can you say unlimited tortillas?! Yes, please!
Check out the video above for a closer look at how it works.
Citations: New Keurig-Like Machine Makes Fresh Tortillas In Seconds (Foodbeast)