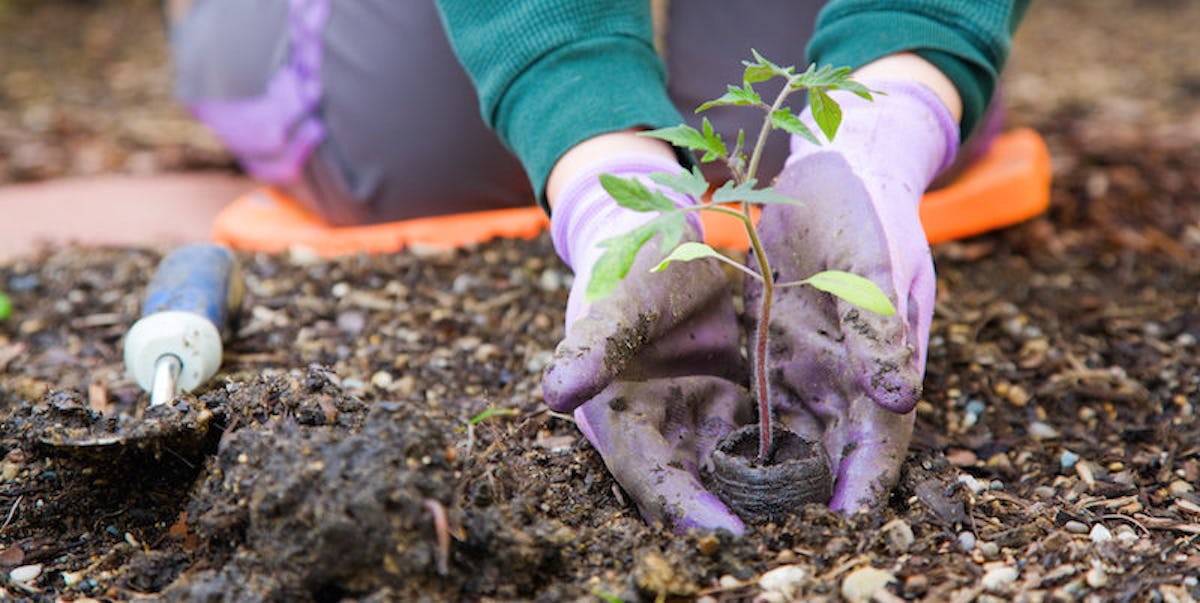 #WorldKindnessDay: 5 Times The Internet Came Together For Acts Of Kindness
Shutterstock
In honor of World Kindness Day, we are celebrating the "random acts of kindness" that hit Imgur -- and the entire Internet -- in a big way in 2015.
Many of these stories started as small gestures until the Internet amplified them into giant acts of love and support involving millions of anonymous, caring people from all over the world.
From the light-hearted to more serious requests and local to global efforts, these acts of kindness just might revive your faith in humanity and inspire you to "do a thing" yourself.
The Internet Riverbank Cleanup
Imgur user PigsWeGetWhatWeDeserve was sick of riding his bike to work alongside a trash-filled river so he stopped on his commute one day to fill a bag with trash collected from the river.
He did this for a half hour every day until a stretch of the riverbank was clear, and the reeds started to grow back. Then he posted his story on Imgur to encourage others to join him in a movement to clean up local rivers, and the Internet began to work its magic.
I did a thing.
After user PigsWeGetWhatWeDeserve posted his experience cleaning up the riverbank in the Netherlands, his "riverbank cleanup" post went viral, inspiring other people to also "do a thing." People from all over the world -- Thailand, Korea, Chile, Canada, California and elsewhere -- began posting their own "riverbank cleanup" stories. One simple story inspired millions of people to clean up their surroundings.
Imgur did a thing.
#CardsForJared
Imgurian TheCraziestCatLadyXX called on the community to comfort her cousin, a man named Jared with autism who had recently lost his father. She mentioned that Jared loved receiving mail, and #CardsForJared, the viral internet sensation, was born.
An update on my Cousin Jared
Since the #CardsForJared post went viral on Imgur, Facebook and various online news outlets, Jared has gone to the post office every day to find an outpouring of love from the Internet in the form of letters, cards and presents. Mickey Mouse is heavily involved.
Imgur Finds Chester a New Home
Imgur user 0352 stumbled across a plea from North Fork, NY Animal Shelter to adopt Chester, a dog that had been waiting in the shelter for five years. Hundreds of messages and less than one day later, Chester found a new home.
Chester got a new home!
The Quest of Two Sisters
Four days ago, Imgur user Bcisaidiwould posted the story of sisters Sam (23) and Alex (25) on Imgur in hopes of another Internet miracle. When Sam was in high school, she was diagnosed with severe aplastic anemia, a life-threatening disease that requires a bone marrow transplant. After finding no one in the family was a match, the sisters took off on a road trip around the country, visiting college campuses and signing up over 13,873 for the donor registry. Though they have yet to find a match for Sam, 115 of their new donors were matches for other people in the US with the same disease -- and now that the Internet is involved, we have high hopes for their quest.
Good Thoughts for the Baby
Imgur user Thereoncewasamanfromnantucket asked for support from the community when his baby had to go through a brain surgery. Though we can't prove the power of good thoughts, this story makes a good case for them.
The most popular baby in the hospital Not only did baby Ashley make it through the operation, but the outpouring of love made her the most popular baby in the hospital.