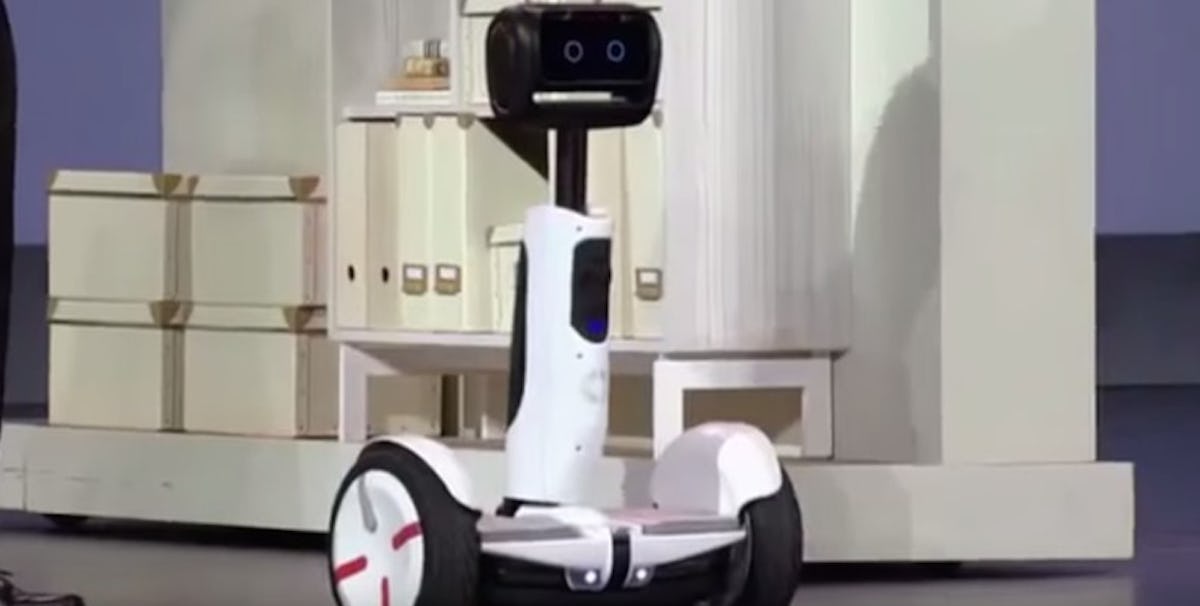 Everyone Needs This New Hoverboard That Transforms Into A Personal Robot (Video)
Ever wish you could own your very own (functional) robot?
If so, you're in luck! Ninebot, a China-based tech company, is making headlines for its latest product.
Behold, in the video above, a two-wheeled hoverboard with the ability to transform itself into a personal robot.
Impressive, isn't it?
I mean, we could all use a helping hand every now and then!
The self-balancing hoverboard, unveiled at the CES 2016 keynote, features Intel's RealSense ZR300 camera, which helps the Ninebot avoid crashing into surrounding objects.
Oh, and it can follow users around on command. If that's not 2016 enough, I'm not sure what is.
The Ninebot is developer-friendly as it offers an open platform allowing applications and software updates to be made with ease.
So, not only can this thing become a robot, but it can also be made smarter.
Check out the video above for a closer look.
Citations: Segway's New Hoverboard Can Transform Into a Robot (TIME)