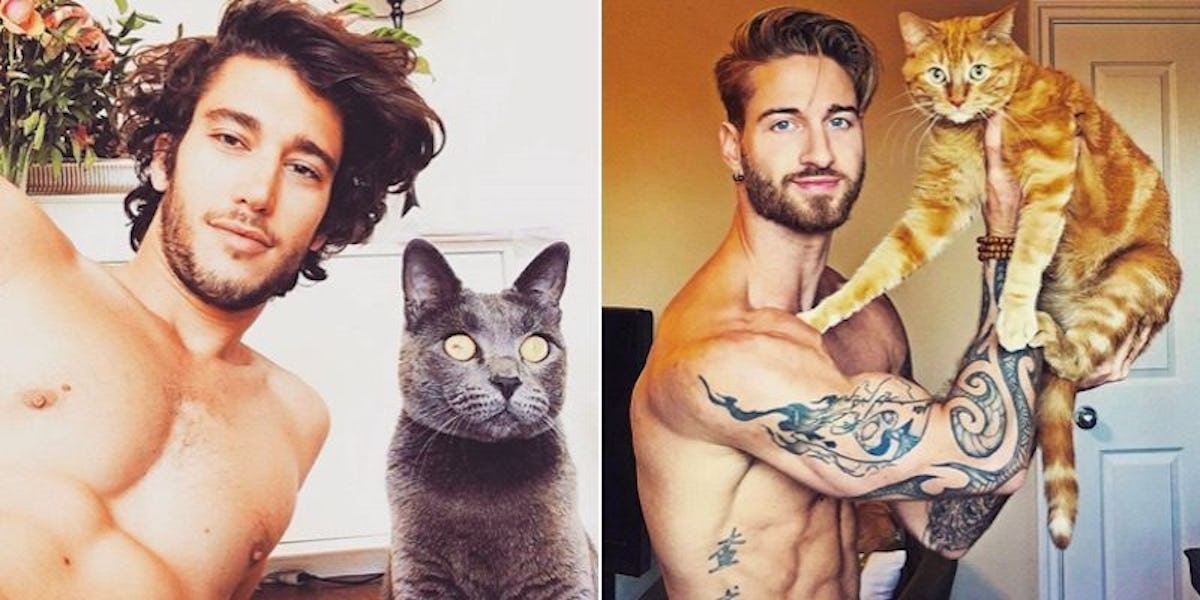 These Hot Guys Posing With Adorable Kittens Will Make You Feel Things (Photos)
Instagram Instagram
By now, there's a good chance you've seen Hot Dudes With Dogs.
You know, that steamy Instagram account showcasing all sorts of blessed babes with their precious pups?
Well, if that collection of eye candy made you drool more than man's best friend, you might want to grab a bucket.
It turns out dogs aren't the only animals hanging out with some seriously good-looking guys these days.
I recently came across another Instagram account, HotDudesWithKittens, to make all your crazy, cat-lady fantasies come true.
As the name suggests, this account features a lot of fine fellas alongside their feline friends, and it's not hard to see these creatures make purrrfect pairs.
Take a look at the pictures below to see these cute guys and their cuddly cats.
Say "hello" to the newest installation of eye candy on Instagram...
As you may have guessed, this account features a bunch of seriously good-looking dudes...
...alongside all sorts of insanely cute cats.
Who knew kittens could make guys look so damn sexy?
I mean, seriously, just look at this cat-loving lady killer...
This handsome hunk and his baby BFFs...
This Casanova with a kitten on his shoulder...
This tantalizing man with a tiny tabby...
...and this fine fella with his furry baby.
There's no denying men and cats make the purrrfect pairs.
They will drive you crazier than some catnip.
If taking shirtless selfies with kittens is wrong, I don't want to be right.