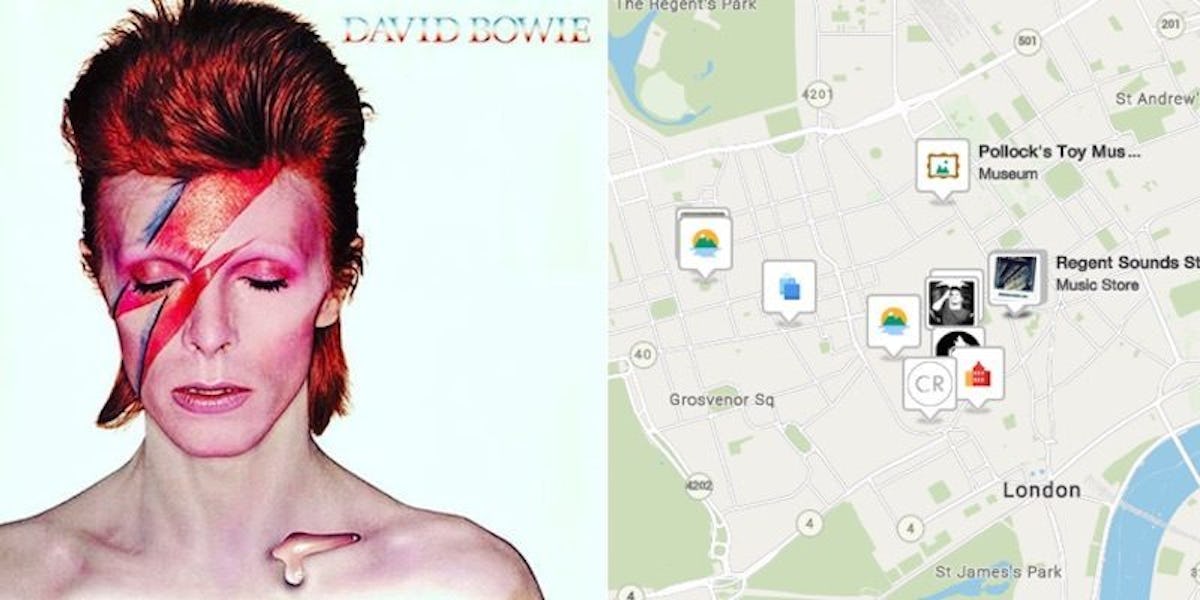 You Can Honor David Bowie's Legacy By Visiting These Iconic Locations
Instagram City Maps
On Sunday night, the world said goodbye to one of the most legendary singers of all time.
David Bowie passed away at the age of 69 after fighting an 18-month battle with cancer.
Now, tons of people are mourning the loss of this great musician. People are paying tribute to Bowie by creating incredible fan art, posting heartfelt messages on social media and listening to his iconic albums.
If you're looking for another way to honor this sensational singer, you'll be glad to know you can pay your respects by visiting some of his most memorable locations.
Recently, Citymaps put together a list of some of the best places the Starman once graced with his presence, and these famous spots are the perfect places to remember Bowie's incredible performances throughout the ages.
Thanks to Citymaps, you can remember Daivd Bowie by visiting the Starman's most famous spots.
View Remembering David Bowie on Citymaps
The list includes music shops on Denmark Street in London...
Like Rose Morris music shop...
...and Regent Sounds Studio.
The list also includes some of Bowie's favorite London hangouts, like The Ship pub...
The restaurant Bocca di Lupo...
Trident Studios recording studio...
Carnaby Street...
Manchester Square...
Pollock's Toy Museum...
...and The Wallace Collection art gallery.
Citations: Remembering David Bowie (Citymaps)