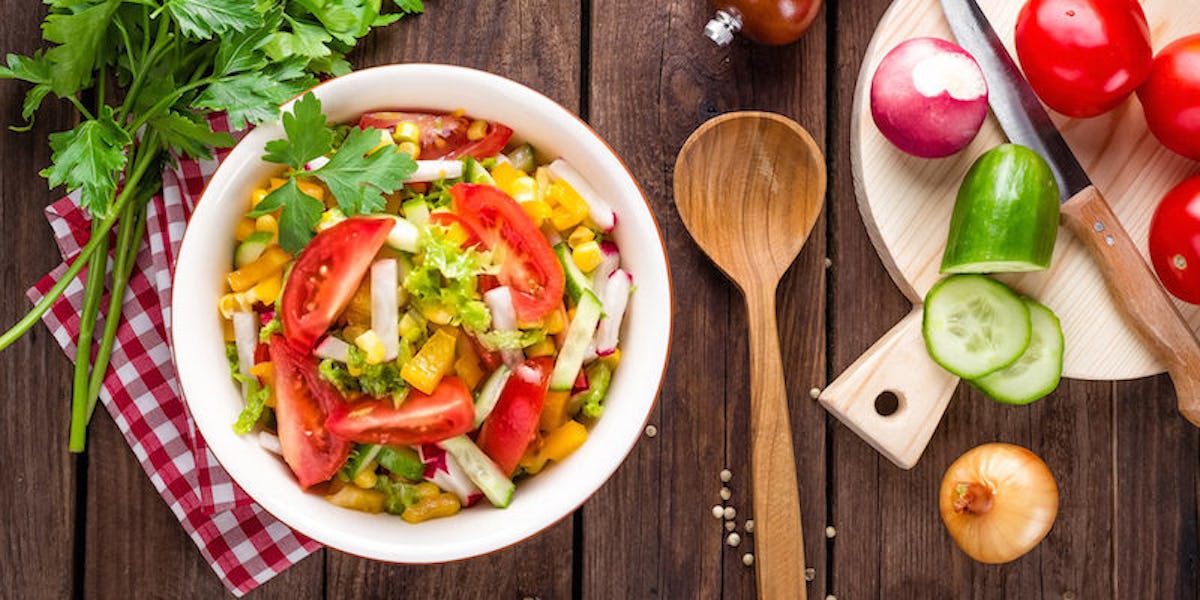 15 No-Cook Healthy Recipes For When You're On A Diet But Lazy AF
Shutterstock
Sticking to a diet can be a pretty daunting task.
If resisting the urge to stuff you face with junk food isn't hard enough, most diets also require you to do a fair share of cooking.
And let's be real, nobody has time for that.
Diets typically require you to cut carbs, restrict fats and avoid processed ingredients, so you aren't left with a whole lot of take-out food options.
Unless you're down to order a plain salad every night, you're going to have to roll up your sleeves and figure out how to make a variety of healthy, homemade meals.
If there's one thing I hate just as much as giving up my beloved dollar slices, it's having to slave over a hot stove to try and cook some healthy sh*t (that tastes nothing like pizza).
Yeah, in case you couldn't tell, dieting tends to make me hangry as hell.
However, if you happen to share my dieting struggles, I have some good news for you.
It turns out you can actually cook healthy meals without even having to turn on your oven.
That's right.
From tacos and salads to spring rolls and noodle bowls, there are all sorts of delicious meals out there that require minimal effort.
So we set out to find a bunch of easy meals to help you stay on track if you're too busy to cook, too tired to whip up a meal after work or just lazy AF.
Check out the pictures below to see 15 no-cook healthy recipes.
Asian Cucumber Noodles
Banh Mi Spring Rolls
Superfood Salad
Strawberry Spinach Pita Pockets
Mediterranean Chicken Salad
Smoked Salmon Tacos
Southwest Salad
Sesame Almond Butter Zucchini Noodle Bowls
Smashed Chipotle Chickpea Salad Sandwich
Zucchini Caprese Salad
Salmon Cucumber Rolls
Black Bean Lettuce Wraps
Rice Noodles With Peanut Lime Chicken
Cucumber, Avocado and Split Pea Chilled Summer Soup
Skinny Chicken Salad Sliders