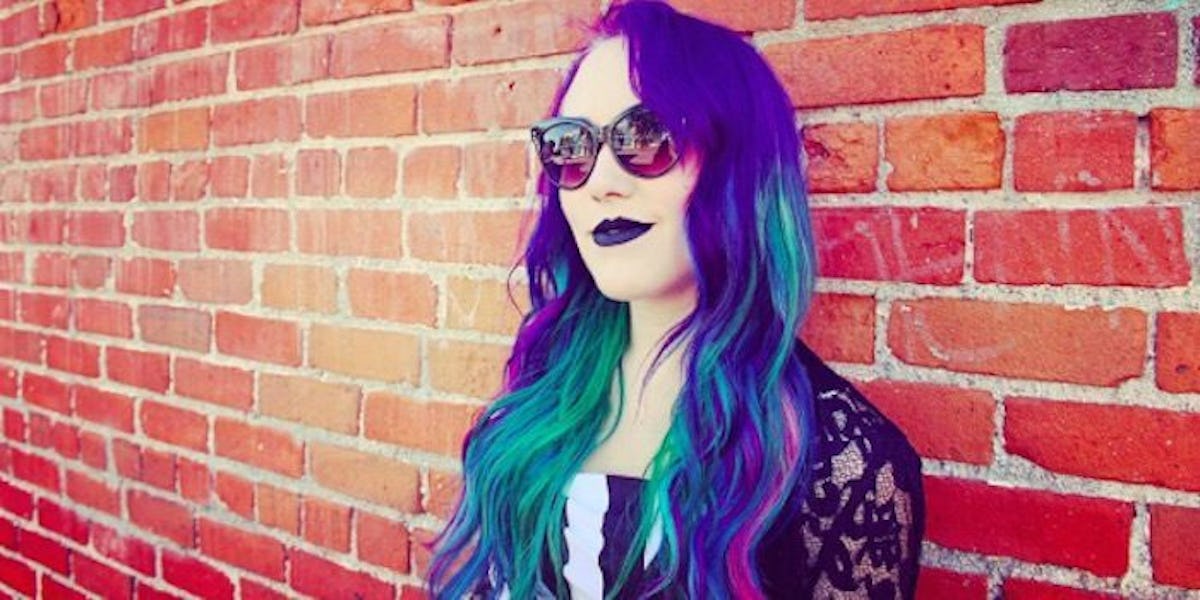 Women Are Getting 'Galaxy Hair' And It Looks Out Of This World (Photos)
Between granny hair, sand art hair and everything in between, it's become impossible to run out of inspiration for hair styles these days.
Remember when we showed you that awesome tie-dye hairstyle?
Well, apparently it's already old news.
Now there's a new trend taking root in salons and it's out of this world. Literally.
Behold, galaxy hair.
Galaxy hair, or space hair, is a layered, multicolored look that transforms your tress into a swirling array of cosmic colors.
Yep, that's right. Thanks to this new trend you can finally embrace your inner alien.
Jenny Regec, owner of the Brooklyn-based salon The Paint Box, explained the look to Mashable, saying it's a "multi-tonal hair color flowing from blues, purples, greens, sometimes reds as well as silver tones — typically more pigmented and less pastel."
Galaxy hair has really gone into orbit. Tons of ladies are blasting their hair with these bold shades and showing off their stunning, supernova strands on social media.
Take a look at the pictures below to see this chic hairstyle from a galaxy far, far away.
Move over mermaid hair...
...galaxy hair is the newest trend invading the planet.
Ladies are dyeing their strands all sorts of shades from hyperspace.
I repeat. Houston, we have a hairstyle.
There are tons of ways you can rock this mesmerizing martian mane.
You can give your hair a blast-off of bold blues...
...play around with some interplanetary purples...
...go for some galactic greens...
...opt for some fiery, rocket ship reds...
...or show off some celestial silvers.
There's really no wrong way to get on board with the galaxy hair craze.
Whether you decide to add a solar flair to your straight hair...
...go for some cosmic curls ...
...turn your top knot into a nebula...
...or don an up-do from the depths of outer space...
...this gorgeous hairstyle is guaranteed to look out of this world!