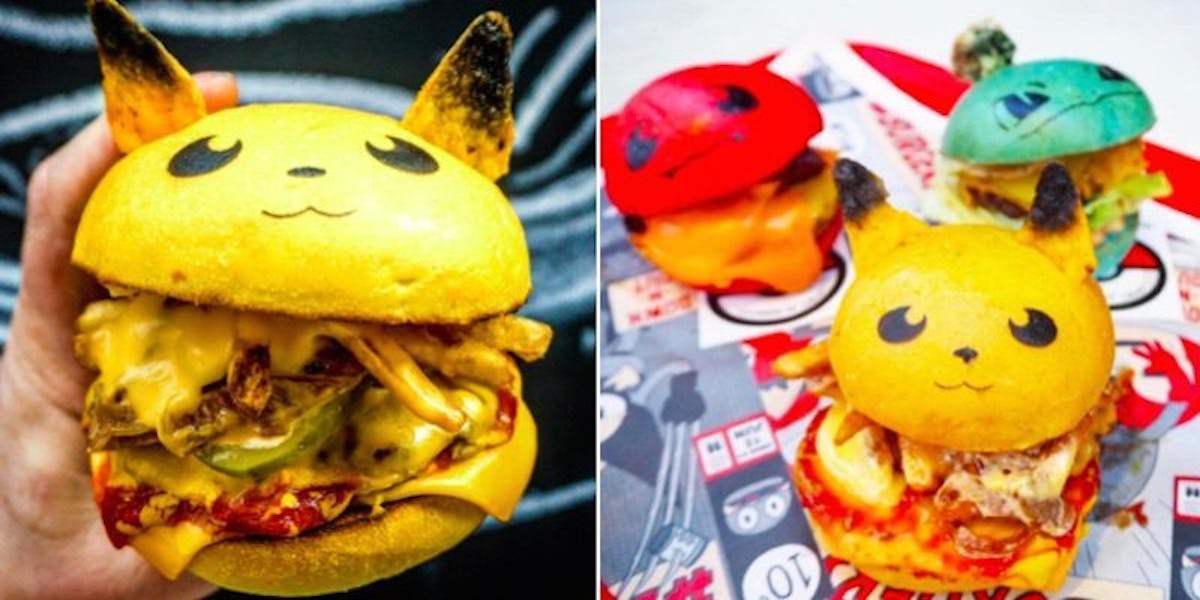 Once You See These Pokémon-Themed Burgers, You'll Need To Eat 'Em All
InstagramInstagram
We've been seeing all sorts of eye-catching eats inspired by Pokémon Go lately.
Remember when we showed you those awesome Pikachurros from the The Loop cafe in California?
Well, if those Pikachu churros gave you all the feels, you might want to gather up some Pokéballs (and a big appetite) because those cute confections aren't the only Pokémaster-approved snacks out there.
Pokémon-themed burgers are now a real thing, and they're almost too adorable to eat.
That's right. The Sydney-based burger joint Down N' Out just created three badass burgers inspired by none other than your beloved Pikachu, Charmander and Bulbasaur Pokémon characters.
Apparently, it took Down N' Out four weeks to come up with the recipes for their epic Pokéburgers.
And it's not hard to see that all of their hard work definitely paid off.
The burgers perfectly capture the essence of each character.
And every order even comes with a special "Pokéburg" card that reveals the tasty ingredients hiding beneath the precious face-imprinted buns.
Ben Kagan, Down N' Out's creative director, told Buzzfeed,
We've tried many different ways of getting them to look amazing. At one stage we were experimenting with a hot-iron brand, and then we tried printing the faces onto rice paper.
If you're looking to get your hands on one of these delightful burgers, you better act fast.
Down N' Out is only planning to dish out a limited number of these glorious Pokémon Go-inspired burgers from Tuesday, August 23 until Sunday, September 3.
Seriously, once you taste these Pokémon burgers, you're going to want to catch eat 'em all.
Citations: These Awesome Pokémon-Inspired Burgers Are Too Cute To Eat (Design Taxi)