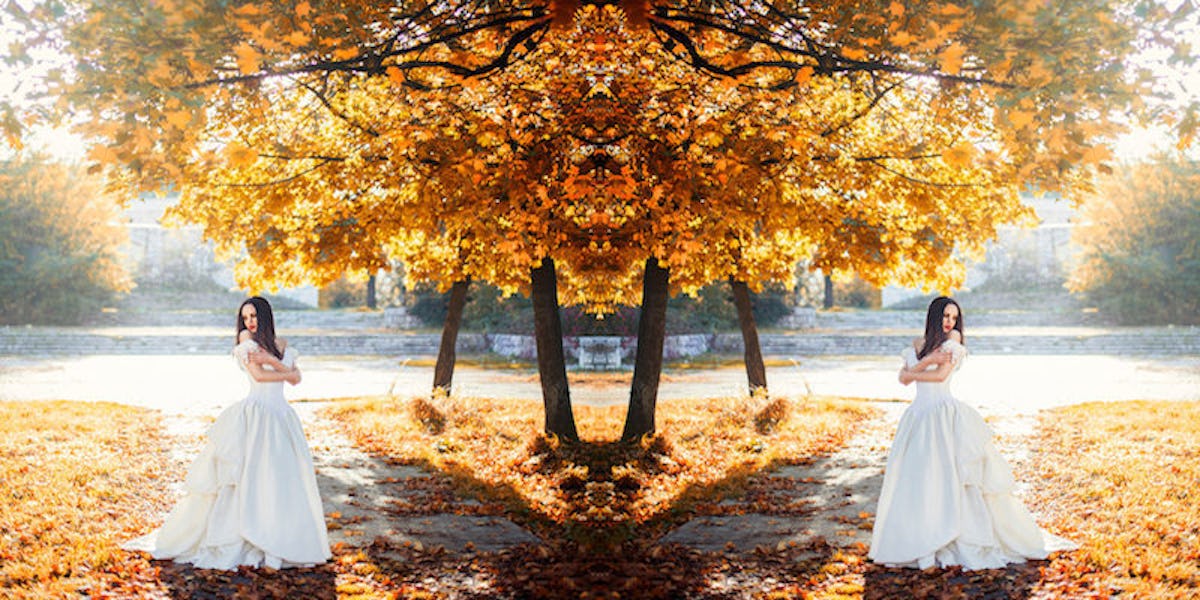 19 Photos That Will Make You Dream About Having Your Own Fall Wedding
Every "Cinderella" fan knows the right pair of shoes can change your life.
But if there's one thing you can learn from this love story that's even more important, it's sometimes living happily ever after all starts with a pumpkin (and a fairy godmother, of course!).
So if you're looking for the best time of year to have the fairy-tale wedding of your dreams, it only makes sense to tie the knot during peak pumpkin season.
There's just something about the fall that makes weddings feel simply enchanting.
Between the stunning foliage, crisp weather, rich color palettes and seasonal fare, there are so many things that make autumn the perfect season to have a heartfelt ceremony.
You can marry the apple of your eye in a gorgeous orchard, throw a charming ceremony in the countryside or have the rustic barnyard reception you'll remember until the cows come home.
Seriously, the possibilities are endless.
Take a look at the pictures below to see these awesome autumn wedding inspirations.
If you thought spring was the best time to tie the knot...
...you clearly have never been to an autumn wedding.
From the lovely, falling leaves...
...and darling decorations…
...to the orchard-worthy eats...
...bountiful bouquets...
...and vintage ensembles...
...it's impossible not to fall in love with these rustic, autumn receptions.
Nothing can compare to a charming ceremony in the countryside...
...or a barnyard wedding bash.
Who wouldn't want to walk down this alluring, autumn aisle?
Don't even get me started on this dazzling first dance.
A pumpkin makes the perfect place setting...
...or you can make like an apple and pick your own seat.
This harvest inspired cake looks like heaven.
Seriously, is this an autumn wedding or a movie set?
These weddings prove sometimes all it takes is a pumpkin...
...and a little bit of magic...
...to live happily ever after.