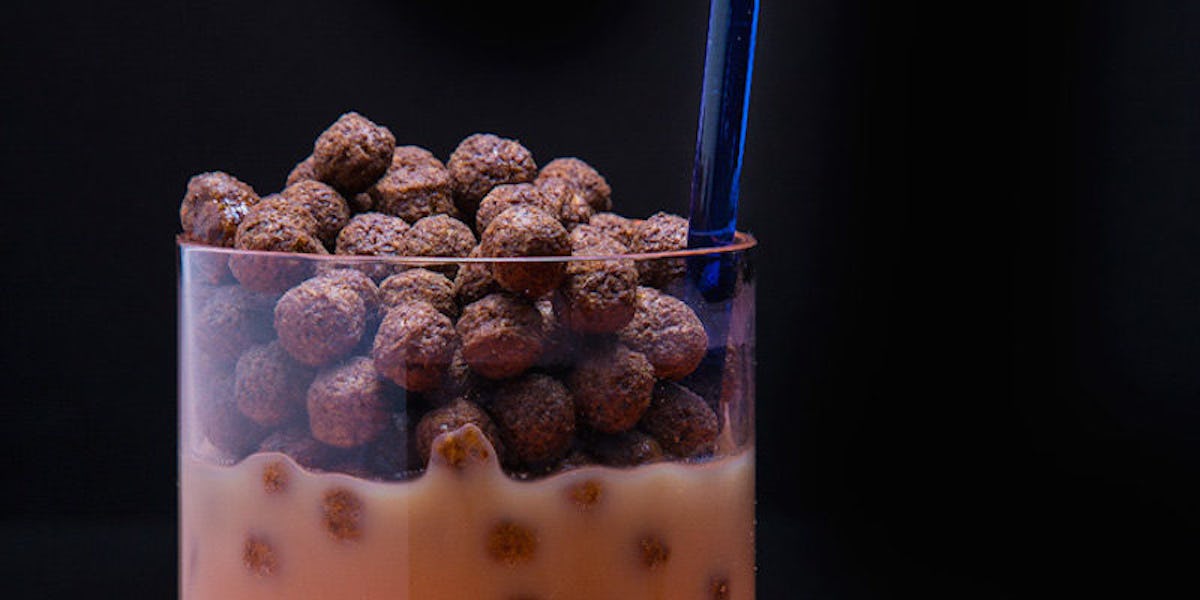 This Cocoa Puffs Cereal Cocktail Combines Your Two Favorite Guilty Pleasures
The older you get, the more responsible cereal choices you have to make.
Now, every time you're at the supermarket, another bag of rolled oats gets begrudgingly dumped in your cart — that or something with the word "bran" in it.
But we know what you really want to put in your grocery basket: the sugar-laced empty calories of your youth.
The Sonny cocktail is the perfect excuse to buy a big box of Cocoa Puffs.
This playful take on a White Russian is adorned with the crunchy, chocolaty childhood favorite, in addition to a lot of vodka. While these drinks will probably not linger undrunk, it's worth noting the longer they sit, the more chocolaty the milk-vodka mixture becomes.
Check out the video to see how this tasty treat is made, and view the full recipe on Tasting Table.