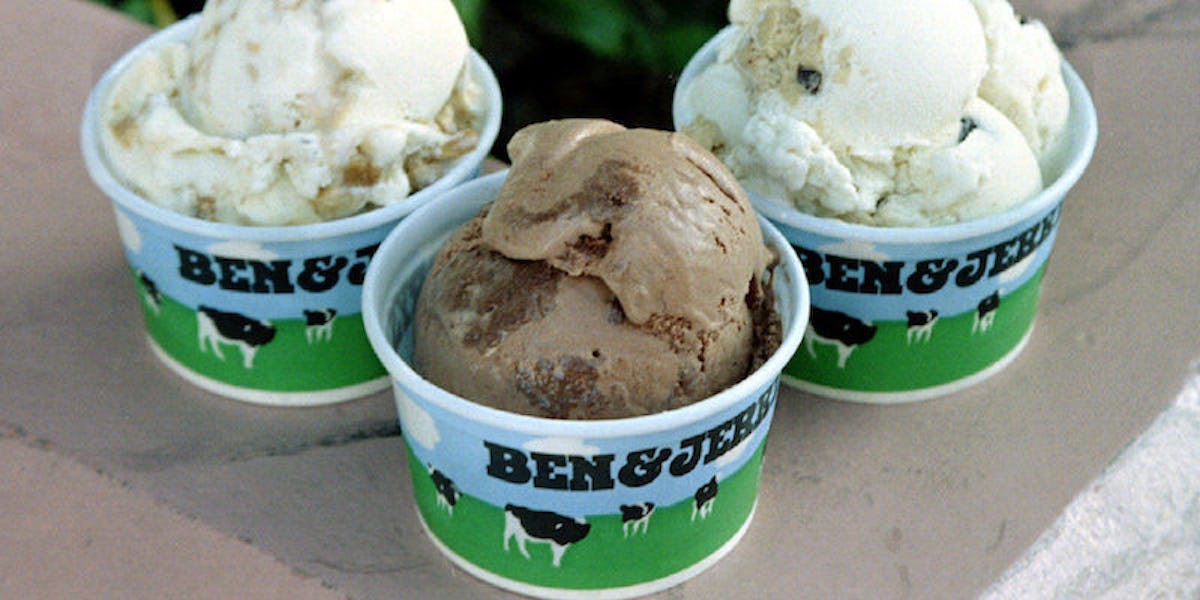 Ben & Jerry's Is Bringing Back This Fan-Favorite Treat In Honor Of 420
Reuters / Fred Prouser
It's no secret Ben and Jerry, the dynamic duo behind your favorite brand of ice cream, are both major stoners.
I mean, seriously, how else do you think these guys managed to come up with such insane flavor combos all the time?
If you're planning to celebrate their favorite holiday of the year with a few bowls tomorrow, I have some good news for you: Ben & Jerry's will be bringing back its almighty BRRR-ito in honor of this lit occasion.
Now, you might be wondering, what the heck is a BRRR-ito, exactly?
Well, the answer is quite simple. This frosty Frankenfood is basically a bougie dessert burrito. Yeah, this thing might just be the greatest ice cream invention of all time.
Check out the pictures below for a closer look at these tasty treats.
Tomorrow is 420, aka National Weed Day…
So if you plan on getting high AF…
...you'll be glad to know you can satisfy your munchies with the ultimate ice cream treat.
That's right. In honor of 420, Ben & Jerry's will be bringing back the glorious BRRR-ito.
If you're not familiar with these bad boys, let me give you the inside scoop.
These things are basically frosty versions of your favorite tortilla-wrapped Mexican snack.
The BRRR-ito features two scoops of ice cream topped with cookie crumbles…
Drizzled in delectable hot fudge…
...and rolled up in a soft waffle shell.
If that's not enough to convince you…
Ben & Jerry's will also be offering a special where if you buy two BRRR-itos…
...you get one free on 420.
So yeah, if you're looking for me tomorrow...
I'll probably be at the nearest Ben & Jerry's…
...shamelessly stuffing my face with these things all day.
Citations: Ben & Jerry's Is Celebrating 4/20 In The BEST Way (Refinery29)