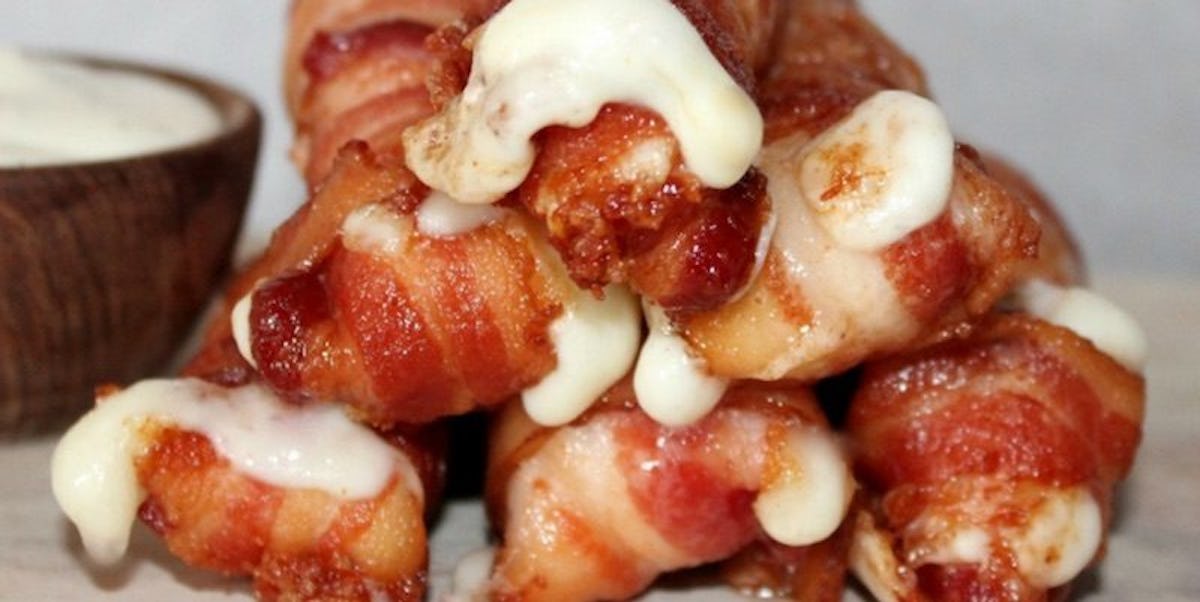 These Mouthwatering Bacon-Fried Mozzarella Sticks Are Serious Food Porn (Photos)
The only thing better than freshly fried bacon involves throwing cheese into the equation.
Thanks to Amy Erickson over at the Oh, Bite It! food blog, I now know when you bridge the gap between bacon and mozzarella cheese, you get edible gold in its purest form!
Think of a regular mozzarella stick, but instead of it being breaded, it's so much better.
All you need is a kitchen, some bacon and some sticks of string cheese. It's really that simple!
Check out the mouthwatering photos below for a closer look!
Behold: the greatest snack involving mozzarella sticks and bacon.
Instead of breading, each mozzarella stick is wrapped in delicious, hot bacon.
With cheesy goodness wrapped in crunchy bacon heaven, what could be better?!
All you'll need is a pound of bacon, six mozzarella cheese sticks, frying oil and toothpicks.
Once you've secured those ingredients, the rest is easy.
Wrap the cheese sticks up with bacon and fry 'em!
Bon appétit!
Citations: ~Bacon Fried Mozzarella Sticks (Oh, Bite It!)