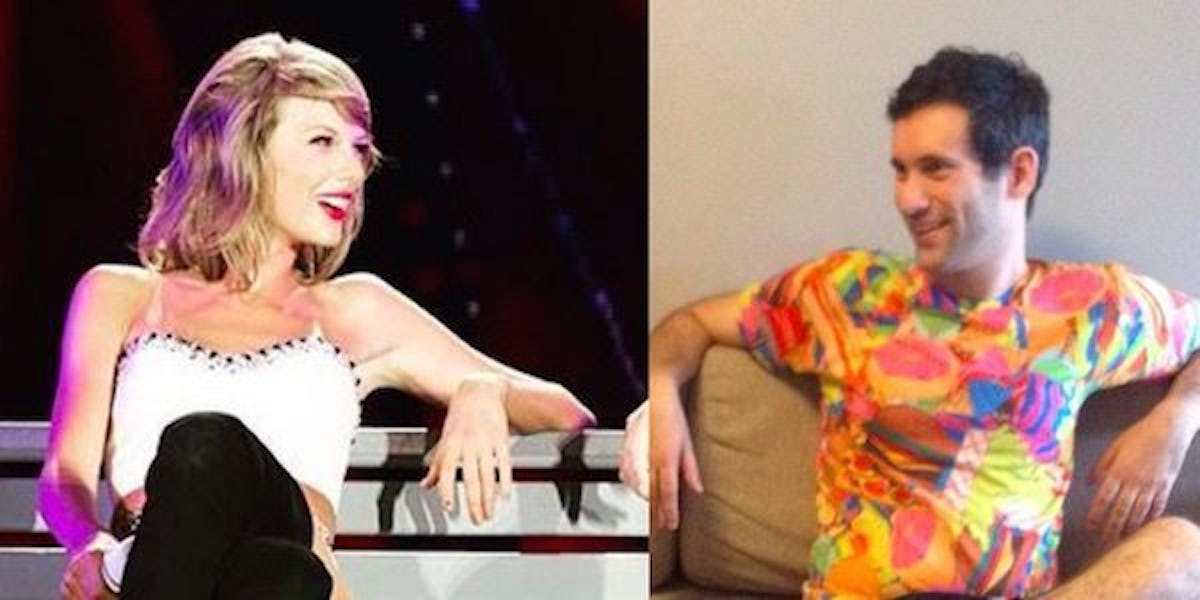 This Artist Creates Amazing Photos Of Himself Chilling With Celebs
His Instagram page is filled with pictures of his 'famous friends,' but Jon Burgerman is just like you and me.
The New York-based visual artist recently launched a new photo series, Photoshopping himself into celebrity Instagram photos to make it appear as if he were actually there for the photo-taking.
The series, appropriately, is titled "Jon's Famous Friends," and it's every bit as ridiculous as it sounds.
Burgerman tells It's The Nice,
"Celebrities' Instagram feeds are often littered with multiple selfies and photos of their cats. They're just as dull as normal people…. [I'm] trying to show that in most of cases these things are actually pretty mundane. So I'm 'hanging out' with celebrities, but we're not doing anything that fascinating."
Fascinating, no; but hilarious, absolutely.
Burgerman spares no star the honor of posing with him; not Cara, not Taylor, not even Trump.
It may not be the most brilliant art we've ever seen, but it's certainly entertaining. Check it out, below, and find Burgerman on Instagram for more.
Burgerman goes from financial planning with Fiddy...
To eating cream cheese (?) with "Gwinnie."
He's close pals with the Prez...
And pretty tight with Paris.
He smokes with Snoop...
Travels with Trump...
And blows kisses with Kim.
Jon's Famous Friends range from models...
To actors...
To musicians...
And even athletes.
There's pretty much no star he isn't pals with.
Find more of Burgerman's famous friends (and other work) on Instagram.
Citations: This artist has made photo collages of himself hanging out with celebrities and they are awesome (Metro)