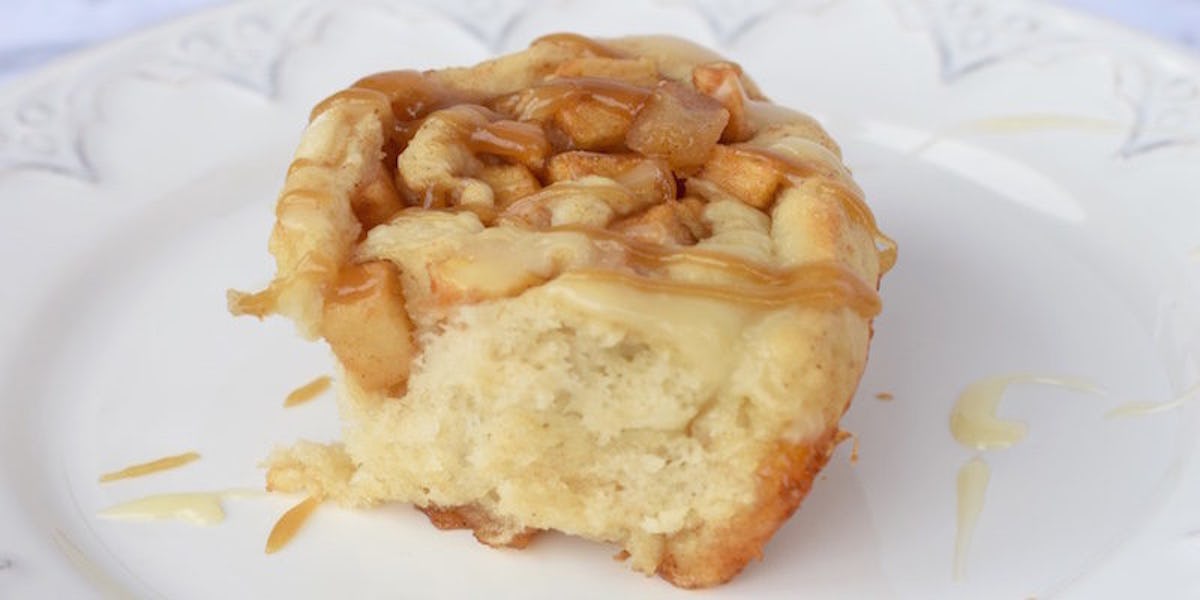 These Delicious Apple Pie Cinnamon Rolls Will Be Your New Favorite Treat
Getting through that inevitable midday slump can be pretty difficult.
I mean, by the time 3 pm hits, I think it's safe to say most people would rather crawl under their desks and take naps than continue to pretend they're diligently working away on their computers.
However, there are some things that can motivate you to make it through those last few agonizing hours at the office without dying from boredom.
Like, for example, knowing you have a tray full of apple pie cinnamon rolls waiting for you at home.
Yes, you read that correctly.
Apple pie and cinnamon rolls just had a sweet love child, and this heavenly hybrid snack is a true -- not to mention delicious -- testament to the magic that ensues when two classic American treats come together.
Created by the clever foodie behind the blog Public Lives, Secret Recipes, these epic snacks swirl the delectable taste of baked apples into your beloved breakfast rolls, and if that's not enough to make you drool, the whole thing is then smothered in icing AND caramel sauce, to boot!
Public Lives, Secret Recipes was even nice enough to reveal the recipe so you can whip up a batch right in your own kitchen.
Take a look at the pictures below to see how these tasty treats are made.
You can now kill two desserts with one fork because apple pie cinnamon rolls are real, and they look delicious AF.
To make them, combine butter and milk in a saucepan and stir until the butter melts. Pour the cooled mixture into a large bowl, add in yeast and let it activate for 10 minutes. Next, stir in the sugar, salt and flour. Then, knead the dough, place it in a sprayed mixing bowl, cover with plastic wrap and leave it in a warm area to rise.
Once that's done, flatten the dough on a floured surface. Combine all filling ingredients in a bowl and sprinkle onto the dough. Then, roll the dough inward, slice it into 1.5-inch disks and place the disks on a circular baking dish.
Finally, pop those bad boys in the oven until they're baked to golden perfection, top them with icing, drizzle on some caramel sauce and you're good to go!
Citations: APPLE PIE CINNAMON ROLL RECIPE (Public Lives, Secret Recipes)