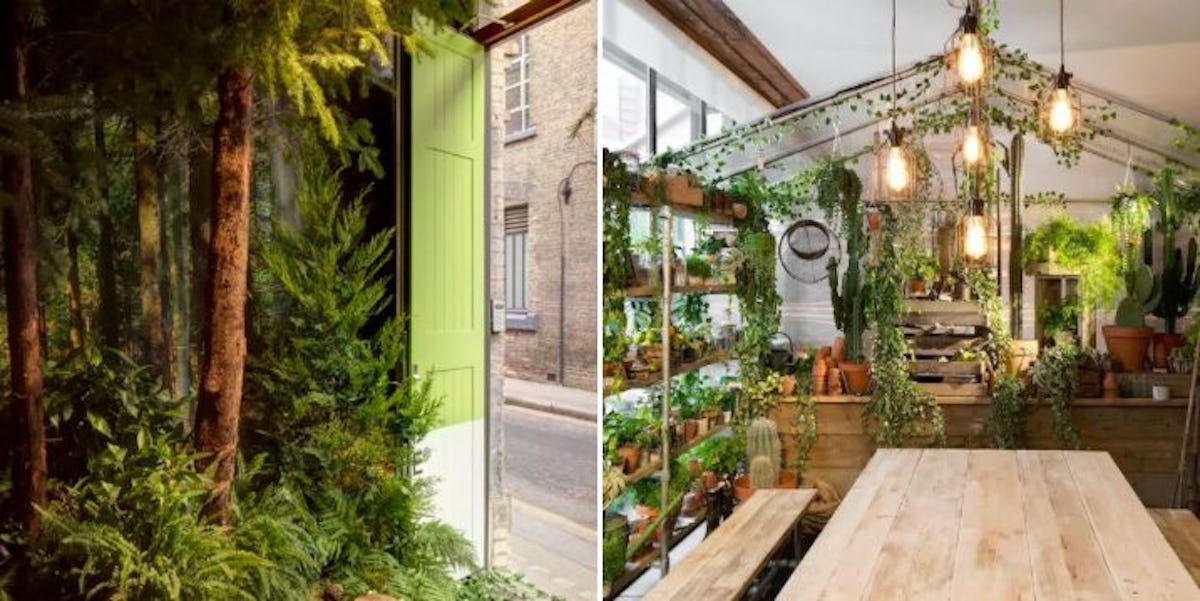 Airbnb Brings The 'Outside In' To Help Londoners Make It Through The Winter
Airbnb
If you're anything like me, then you probably suffer from a bout of seasonal depression in the winter time.
Although, I guess it can't be called seasonal if it happens every season...
Regardless, Airbnb has teamed up with Pantone to help Londoners fight the blues by bringing the outdoors inside.
The house, accurately dubbed the "Outside In," takes inspiration from Pantone's color of the year: Greenery.
Their hope is that visitors will greet 2017 with a fresh optimism after the very terrible, no good, very bad year that was 2016.
You're first greeted in a foyer that looks like you're stepping into the wilderness, except you won't be attacked by any lurking wolf packs or a North American grizzly here.
A greenhouse serves as your dining room. Talking to plants is good for them and also good for you -- you're not technically eating alone.
You can feel the (fake) grass beneath your toes.
Kids can even pretend they're camping and by "kids," I mean your inner child. If you don't like indoor camping then you're a monster.
Skinny-dip in the comfort of a bathroom -- sans peeping-eye frogs.
The kitchen is also an herb garden, so you legit have no reason not to season your chicken.
Guests can try to book a stay in the home from January 27 to 30, 2017. When you arrive, "groundkeepers" will hand you a healthy and fresh green juice.
Guests can even get their hands dirty by making terrariums, taking a Tai Chi class and partake in wallpaper painting.
All proceeds to the overnight stay are donated to AIGA by Pantone, and you can book a stay here.
Sadly, while this Airbnb welcomes a family of four, it isn't pet friendly.
They probably don't want Fido getting confused as to where a safe place to pee is.
Citations: The 'Outside In' House (AirBnB)