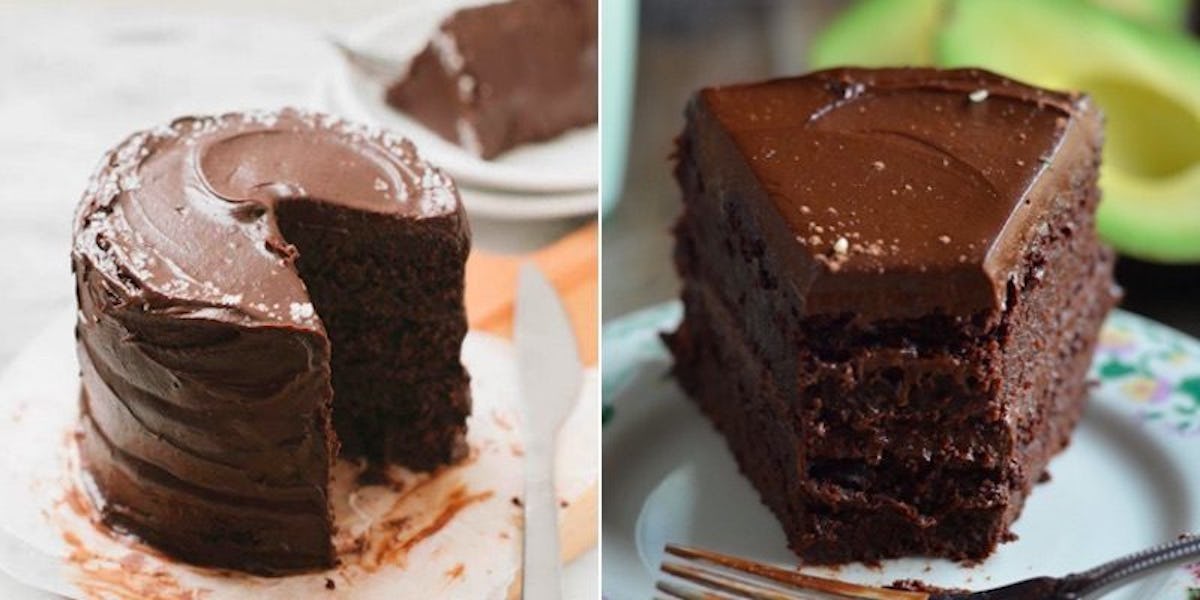 20 Healthy Chocolate Cakes Still Guaranteed To Satisfy Your Sweet Tooth
Everyone has his or her weakness when it comes to eating healthy food and sticking to a diet.
You know exactly what I'm talking about.
Your "clean eating" can be going great, but as soon as you cross paths with that one particular treat, temptation wins out, and suddenly, your diet goes to hell in a handbasket.
My weakness just so happens to be chocolate, especially chocolate in the form a rich, decadent, frosting-topped cake.
If you ask me, chocolate should be designated as one of the seven deadly sins because, let's face it, a big-ass chocolate layer cake can do a lot more damage to your life than greed or pride ever will.
However, I have some good news for all of you hopeless chocoholics out there.
Apparently, you can have your chocolate cake and eat it without feeling guilty, too!
It may sound too good to be true, but there are actually many creative recipes swapping out all the unhealthy stuff for some healthy foods that taste just as delicious as the real deals.
So, in honor of the most glorious day of the year, National Chocolate Cake Day, I searched far and wide to find a bunch of amazing recipes that let you stuff your face with chocolate cake and still fit into your skinny jeans, of course!
1. Grain-free German Chocolate Bundt Cake
2. Paleo Chocolate Lava Cake
3. Whole Wheat Vegan Chocolate Cake
4. 100 Calorie Chocolate Cake
5. Mini Flourless PB Chocolate Cakes
6. 11 Ingredient Oreo Cake
7. Gluten-free Almond Ricotta Chocolate Cake
8. Chocolate Peanut Butter Dirt Cake
9. Easy Chocolate Strawberry Cake
10. Paleo Zucchini Chocolate Cake
11. Fugdy Chocolate Beet Cake with Chocolate Avocado Frosting
12. 1 Bowl Chocolate Hazelnut Cake
13. Skinny Cookies 'n Cream Chocolate Cake
14. Chocolate Caramel Brownie Cake
15. Healthy Chocolate Cake with Peanut Butter Cream Cheese Frosting
16. Double Chocolate Banana Cake
17. Healthy Chocolate Tart
18. (Paleo) Chocolate Mug Cake
19. The Best Ever Vegan Chocolate Cake
20. Moist Chocolate Cake